Courses Taught:
Self Contained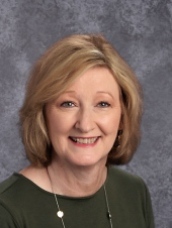 Class Dojo
You can log in to classdojo.com or download the Class Dojo app to view your child's daily, weekly, or monthly behavior reports. While Class Dojo provides valuable insight into your child's day, we encourage you to not overthink the information provided. If we have concerns about your child's behavior, we will contact you and discuss it directly. You will be given your specific class code and directions on how to join by your child's teacher!
2022-2023
7:45-8:10 Homeroom/Morning Work/ Character Education/Breakfast
8:10-8:50 Rise Academy
8:50-10:40 Reading/Spelling/Language
10:45-11:08 Lunch
11:08-11:35 Rise Academy

11:40-12:20 PE/Planning
12:25-12:55 Math
12:55-1:15 Math groups
1:15-1:25 Brain Break
1:25-1:40 Snack
1:40-2:05 Math groups
2:05-2:50 Science/Social Studies
2:50-3:05 Character Ed/ Pack up, Clean up, Dismiss
Tuesday 1:00-1:45 Music/Technology
Thursday 9:50-10:20 Library
1 canvas tote bag or backpack-no rolling bags, please

½ inch white binder with clear pocket on the outside
1 package clear page protectors
1 supply pouch-soft, clear with zipper to be kept in white binder
Ear buds/head phones
1 plastic supply box
1 composition book (journal)
1 box 24 count crayons
1 pair scissors (Fiskars)
3 glue sticks
1 pkg #2 pencils-already sharpened or disposable mechanical pencils
Cap erasers
Handheld pencil sharpener with cover if using regular pencils
3 plastic folders with pockets-orange, yellow and purple-Please do not label.
1 highlighter
4 tennis balls
Lysol or Clorox wipes
Kleenex, Paper towels, Plug In Air Freshener (optional items)
Germ X and hand soap
Boys: 1 pkg white cardstock
Girls: 1 ream colored copy paper
Fees:
YMCA Water Safety $10.00
Scholastic News $10.00
Put all money in a sealed, labeled envelope. Please put your child's name on the outside of the envelope.
* All supplies are being provided by the Autauga County Board of Education.
Wish List: Baby wipes, Bandaids, colored copy paper, envelopes, file folders, highlighters, journals, labels, Lysol spray, plastic folders with prongs in purple, yellow and orange, plastic work boxes, plug in air fresheners-refills, Printer Cartridges for HP 61, stickers, large and tall kitchen trash bags, treasure chest items, white paper bags and plates, Zip loc bags, office chair
---
Education: I have a Bachelor's Degree in Early Childhood and Elementary Education from Auburn University in Montgomery. I have a Master's Degree in Early Childhood Education with an emphasis in Diagnostic Reading from Auburn University in Montgomery.
---
Experience: I have over 30 years of experience teaching first, second, and third grades. I am highly qualified. I am trained in AMSTI Math and Science, Reading Renaissance, Alabama Reading Initiative, Alabama Agriculture in the Classroom , and Samuel III (working with EL students in the classroom). I am a Reading Renaissance Model Classroom teacher, EL Summer School teacher and was awarded the Alabama Distinguished Service Medal.
Bio: I grew up on a farm in Butler County. I have lived in Prattville for 20 years. My husband, Mark, is retired from the United States Army and currently works as an aviation consultant. We have two sons. Nic works at an advertising and marketing firm in Chicago and Mitchell works for Ivy Creek Health Care. I enjoy traveling, cooking, reading, and shopping.