5th Grade Reading & Language Arts
Courses:
Reading
Language Arts
My name is Shatima Kemp. I am so excited to be a 5th Grade Teacher at Daniel Pratt Elementary School. I am from a small town called Beatrice, AL. After graduating high school, I started to pursue a career to become a registered nurse. I received my associates degree from Alabama Southern and was accepted into Auburn University of Montgomery nursing program. After much thought, I finally decided to pursue my passion, teaching. I graduated with my Bachelor's of Childhood Education in May of 2019. I am currently pursuing my Master's of Science in Elementary Education. This is my second year teaching! I have two children, Jesiah and Jayda, who I adore. When I am away from school, I love spending time with family, and enjoying the outdoors.
J. F Shields High School
2012
Alabama Southern Community College
Associates of Science 2015
Auburn University Montgomery
Bachelors of Science Childhood Education
University of West Alabama
Master's of Science Elementary Education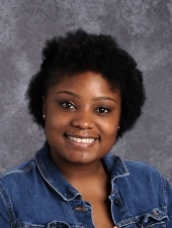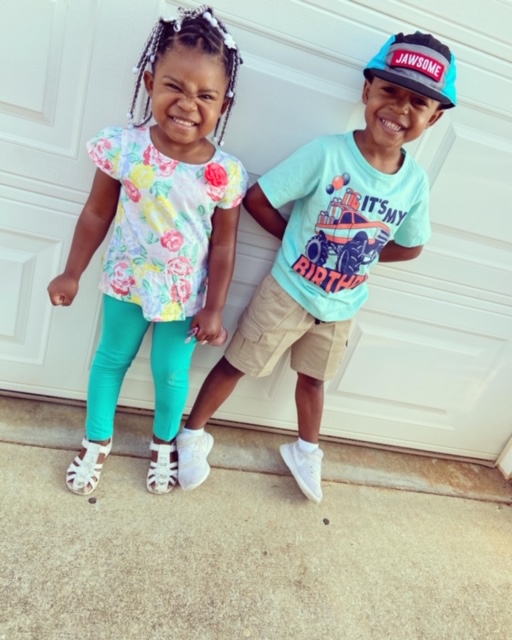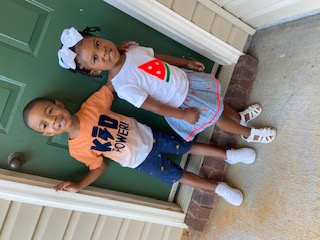 What's Happening In Reading
Unit 3 Week 2
Story: Leonardo's Horse
Reading Skill: Main Idea & Details
Vocabulary Skill: Greek and Latin Roots
The main idea is the most important idea about a paragraph, passage, or article. Details are small pieces of information that tell more about the main idea.
Unit 3 Week 3
Story: Waterhouse Hawkins
Reading Skill: Fact & Opinion
Vocabulary Skill: Homonyms
You can prove a statement of fact true or false. You can do this by using your own knowledge, asking an expert, or checking a reference source such as an encyclopedia or a nonfiction text. A statement of opinion gives ideas or feelings, not facts. It cannot be proved true or false. A sentence may contain both a statement of fact and a statement of opinion.
What's Happening In Lang. Arts
Unit 3 Week 2
A verb's tenses are made from four basic forms. These basic forms are called the verb's principal parts.

| | | | |
| --- | --- | --- | --- |
| Present | Present Participle | Past | Past Participle |
| stop | (is,are) stopping | stopped | (has,have,had) stopped |
| ask | (is,are) asking | asked | (has,have,had)asked |
A regular verb forms its past and past participle by adding -ed to the present form.
The present and the past form can be used by themselves as verbs.
The present participle and the past participle are always used with a helping verb
Usually you add -ed to a verb to show past tense. Irregular verbs do not follow this rule. Instead of having -ed forms to show past tense, irregular verbs usually change to other words.
Present

Present Participle

(is,are)

Past

Past Participle

(has,have,had)

Become

Becoming

Became

Become

Begin

Beginning

Began

Begun

Buy

Buying

Bought

Bought

Do

Doing

Did

Done

Freeze

Freezing

Froze

Frozen

Go

Going

Went

Gone

Is/are

Being

Was/were

Been

Know

Knowing

Knew

Known

Make

Making

Made

Made

See

Seeing

Saw

Seen

Think

Thinking

Thought

Thought

write

Writing

wrote

Written
What's Happening in Spelling
Unit 3 Week 2
Compound Words
waterproof
teaspoon
grasshopper
homesick
barefoot
courthouse
earthquake
rowboat
scrapbook
countryside
lightweight
fishhook
spotlight
blindfold
whirlpool
tablespoon
greenhouse
postcard
hummingbird
thumbtack
Challenge Words
21.sledgehammer
22.Brokenhearted
23.chalkboard
24.straightforward
Spelling Unit 3 Week 3
Words with Consonant Sounds
/j/,/ks/,/sk/,/s/
excuse
scene
muscle
explore
pledge
journal
science
schedule
gigantic
scheme
Japan
excellent
exclaim
fascinate
ginger
scholar
scent
dodge
smudge
schooner
extraordinary
reminisce
acknowledge
prejudice
allergic

Website Links
1. Have students go to www.readworks.org/student
2. Students should sign in with their Google account
Classroom Rules and Expectations
Respect Yourself and Others
Keep Our Classroom Neat and Clean
Listen and Follow Directions

Students will adhere to the Autauga County Board of Education Code of Conduct

Consequences:

I will keep my behavior chart, on which I will note any misconduct that occurs each day during the week. It corresponds with my classroom rules and expectations. If rules are not followed, I will address the situation and mark it on my chart. If a student has three or more marks on my chart for the week, a parent note will be sent home. Notes must be signed and returned the following day. If problems continue to occur, a phone call will be made. If students continue to misbehave or be disruptive after and note or a phone call, a parent/teacher conference will be scheduled during my planning period. Should there be any other problems after these steps have been followed, an office referral will be written. Severe misbehavior will elicit immediate action as needed. We will also be using Class Dojo. With Class Dojo, you will receive positive and negative notifications of your child's behavior.
Class Information
Welcome to 5th Grade Reading & Language Arts!
Class Schedule
8:00- Homeroom/Character Education/Breakfast in Classroom

8:25-9:25 Reading

9:25-10:05 Planning Period

10:05-10:20 Snack
10:20-10:35 Reading Continued

10:35-11:45 Grammar/Writing/Spelling

11:45-11:55 Transition
11:55-12:17 Reading

12:17-12:42 Lunch
12:42 -1:35 Reading Continued
1:35-2:40 Grammar/Writing/Spelling
2:40-3:05 Character Ed. Wrap-Up/Dismissal

Music/Technology- 10:25-11:10
(Thursdays)
Library
Flexible Times