Courses Taught:
1st Grade - Reading, Math, Science and Social Studies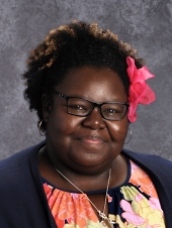 Education* Bachelor's degree in Early and Elementary Education 1997 - Auburn University at Montgomery
* Master's degree 2000 - Auburn University at Montgomery
Experience

* This is my 23rd year of teaching First Grade.
* I taught contract jobs at the 3rd and 4th grade level before becoming a First Grade teacher.
Bio
I am a native of Prattville. I am a proud product of the Autauga County School System. This is my 23rd year of teaching First Grade at Daniel Pratt Elementary. I believe that teaching is a calling. Only those who dare to make a difference should pursue it. I am a firm believer that all children can learn. My goal in my teaching career has been to produce life-long learners. When I am not teaching, I love to sing and travel.
I believe that teaching comes with its own set of special rewards. However, it's wonderful to be recognized for your hard work and dedication. I was awarded the Teacher of the Week honor by a local radio station in 1999. I was also awarded the WAKA Golden Apple Award in the spring of 2008. I later went on to become the 2nd runner up of the WAKA Golden Apple Teacher of the Year award. In 2010, I was honored as the Autauga County Reading Teacher of the Year by the Autauga County Reading Council. In 2017, I was honored to receive the 2017 Educator of Character Luminary Award from the Character Coalition. I hope to continue making a difference in the lives of children for many years to come.