Join me on Remind 101
: Text @mrsthrash6 to 81010
Courses Taught
Language Arts 6th

If you haven't joined google classroom, please join my class asap! Digital learning will officially start April 6th. To log in, use your first.last@acboe.net then put in the password ACS followed by S number
Codes:
1st block: 6q5qb5y
2nd block: aqihqjn
Whole group: oq22f6i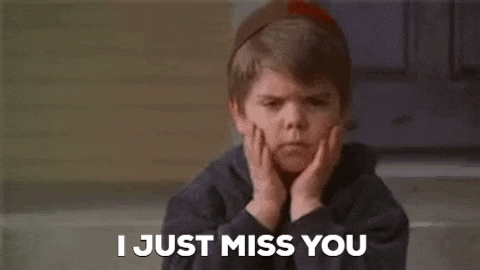 My sweet babies, I miss you all so much. I hated that our year ended so short. At least some of us will be able to keep up with one another on google classroom. Please keep in touch!
Love you all!! Stay safe and be well! -Mrs. T. :)
Links to check out:
BrainPop: https://www.brainpop.com/
Arcademic Skillbuilders: https://www.arcademics.com/
Grammar Jeopardy: https://jeopardylabs.com/play/6th-grade-grammar-review
6th grade misc. sites: http://www.wordgametime.com/grade/6th-grade
Flocabulary (sign up for the free trial): https://www.flocabulary.com/topics/grammar/
McGraw-Hill Educational videos: https://www.youtube.com/user/SchoolEducationGroup
Virtual field trips: https://www.weareteachers.com/best-virtual-field-trips/
https://adventuresinfamilyhood.com/20-virtual-field-trips-to-take-with-your-kids.html
Grammar Blast review: https://www.eduplace.com/kids/hme/6_8/grammar/
Our usual links:
https://quizlet.com/class/769759/
https://www.spellingcity.com/users/sarathrash
Monday
Reading-
English-
Spelling-
Tuesday
Reading-
English-

Spelling-
Wednesday
Reading-

English-

Spelling-
Thursday
Reading-

English-

Spelling-
Friday-
Reading-
English-

Spelling-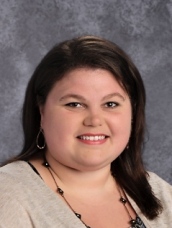 Education
Auburn Montgomery- 2004-2008 Bachelor's Degree in Early Childhood/Elementary Education (PreK-6th grade) Certified and Highly-Qualified in the state of Alabama
Prattville High School- 2000-2004
Experience
2012-present: 6th grade Language Arts
2010-2012: 5th grade Math, Science, S.S. & Language Arts teacher-DPES
2009-2010: Substitute teacher for long-term leave positions (4th grade PES, 6th grade PIS, and 3rd grade DPES)
2009-Substitute teacher in Autauga County schools
2008: 4th and 1st grade internships at Pine Level Elementary School
"The more that you read, the more you will know. The more you learn, the more places you'll go." -Dr. Seuss
Hello, my name is Sara Thrash, and it is such an honor to be teaching your child this year at DPES! This is my tenth year teaching at Daniel Pratt, and my eighth year teaching 6th grade. I've truly enjoyed working with the staff and children here! I was born and raised in the great city of Prattville and attended Autauga County schools throughout my school career. I am proud to say I'm a product of some of the county's best teachers!
I take pride in my profession. Teaching has always been my passion and calling in life. Each year I hope to make an impact on my students. I feel as if we become family during our year together. My goal/hope is to instill a love for reading and an understanding in important concepts and skills vital for literacy. I also hope to encourage proficiency in grammar, as in both speaking and writing. I look forward to working with you and your child, preparing for junior high, and making this the BEST year yet!
In my free time, I like to spend time with my husband, friends, and family, shop, travel, take pictures, and do arts/crafts. I have three cats: Little Man, Maggie Mae, and Tuck, who keep things fun and interesting at my house! :) My favorite food is Mexican, and I love country music and classic rock. I also am a huge fan of the beach! I hope to one day have a beach house or condo I can escape to whenever I please!
Discipline Plan -B.E.A.C.H.