I am honored to be the principal at Daniel Pratt Elementary School. This school has a wonderful history of excellence. We strive towards maintaining this standard of excellence through hard work, quality instruction, and providing resources that help all of our students achieve success.
I encourage you to read all of the documents in the Parent section of our website. It is my intention, to be transparent in every aspect of the school environment.
Please do not hesitate to contact me with any questions or concerns you may have. Your child's safety, education, and emotional health are extremely important to me.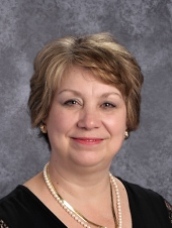 Mrs. Donna Finch
Principal