5th grade English/Language Arts
GOOGLE CLASSROOM INFORMATION
Students will be using Google classroom. When they log in, it should ask them to join my class. Below is their sign in information.
1. Go to Google. Click the "waffle" in the top right.
2. Click on "Account"
3. Click on "Sign In"
4. Type in Username: FirstName.LastName@acboe.net (your child's first.lastname@acboe.net)
Password: ACS#### (Student number)
5. Once you are signed in, click the "waffle" again.
6. Click Classroom- it should ask to join my Google Classroom.
Please let me know if you have any trouble joining.
Thank you!
Ms, Arthur
Class Schedule
8:00-8:10 Homeroom/Character Ed.
8:10-9:35 Reading Whole Group and Small Groups
9:35-9:50 Snack
9:50-10:35 Planning
10:35-11:45 Reading/Language Arts
11:45-11:55 Transition
11:55-12:08 Reading Whole Group. & Sm. Group.
Lunch: 12:08-12:31
12:31-1:45 Reading Whole Group and Small Groups
1:45 -2:50 Language Arts- Spelling/Grammar/Writing
2:50-3:00 Character Ed. Wrap-Up & Dismissal
Library- Flex times
Music/Technology- 1:45-2:30- alternate every other Wednesday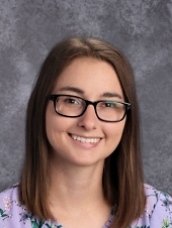 Below is information for those who are using the workbook because you do not have access to Google Classroom:
April 6-10- Pages 360-370
April 13-17 - pages 385-395
April 20-24- pages 396-406
April 27-May 1- pages 407-417
May 4-8- pages 418-428
May 11-15 pages 429-439
May 18-22 pages 440-450
Stanhope Elmore High School- 2014
Central Alabama Community College- 2016
Auburn University at Montgomery- 2019
Daniel Pratt Elementary- 1st year
My name is Nicole Arthur and I am from Millbrook, Alabama. I have two sisters, Summer and Jodie. I graduated from Central Alabama Community College with my Associates in Science (May 2016). I then transferred to Auburn University at Montgomery (AUM) in the fall of 2016. I graduated from AUM in May 2019 with my Bachelors in Childhood Education. This will be my first year teaching and I am extremely excited for the upcoming school year!!