Courses Taught:
Second Grade/Self-Contained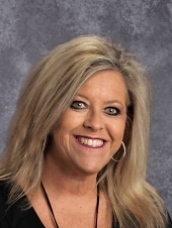 Steps for Logging in to SCHOOLOGY
1. Use the Google Chrome browser on a computer, laptop, or Chromebook
2. Go to this website https://acboe.schoology.com
3. Use the STUDENT log in (not the parent code)-- It should have all lowercase letters and numbers
4. Use the password dpes123 in all lowercase letters
When you get all the way in to the website, you will not see courses (classes) listed yet. We will handle that next week. 🤓
Mrs. Wynn's Class Schedule
2020-2021
8:00-8:25 Morning Work/Character Ed./Breakfast
8:25-10:35 Reading
10:35-10:49 Grammar/Writing/Language Arts
10:49-11:12 Lunch
11:12-11:20 Language Arts Continued
11:20-11:25 Math Calendar
11:25-12:05 PE
12:05-1:30 Math
1:30-1:45 Snack
1:45-2:40 Social Studies/Science
2:40-3:05 Wrap-up/ Dismissal
Music: Thursday 12:05-12:50 (every other week)
Library: Thursday 1:45-2:15
First and Second Grade Class Dojo/Behavior Management Information

Our goal for the students is to provide ongoing, direct reinforcement for behavior (positive and negative). We will teach the students the difference between good and bad choices and provide consistent reinforcement throughout the day.
Class Dojo
You can log in to classdojo.com or download the Class Dojo app to view your child's daily, weekly, or monthly behavior reports. While Class Dojo provides valuable insight into your child's day, we encourage you to not overthink the information provided. If we have concerns about your child's behavior, we will contact you and discuss it directly. You will be given your specific class code and directions on how to join by your child's teacher!
Let's have a "Super Duper" year!
Mrs. Wynn's Supply List
Canvas Tote Bag or Backpack (No Rolling Backpacks)
Supply Box
Crayons (24 Count)
Pencils (not mechanical)
1 Pink Rectangular Eraser
Fiskar Childrens' Scissors (blunt tip)
Glue (Bottle and Stick)
2 Journals (Marble Composition Notebook)
1 3-ring (1 inch) binders
Copy Paper (2 reams)
1 pkg. of Multi-Colored Expo Markers
1 Box of Kleenex
1 Roll of Paper Towels
2 Containers of Clorox Wipes (if you can find them)
1 bottle of hand sanitizer or 1 bottle of liquid hand soap
Glade Plug- in Oil Refills (Hawaiian Breeze or Clean Linen)
1 Box of Ziploc Bags (various sizes)
Earbuds or small personal headphones
Face mask
Lanyard -to clip to facemask (this will help to keep it off the floor)
1 bag of non-food treats (Treats may be small toys, reward pencils, pretend jewelry, stickers, bubbles, or any items you think the children would enjoy).
Please Label Everything!
Education
---

I attended Auburn University at Montgomery. I graduated in 1993 with a B.S. in Early Childhood and Elementary Education.
Experience
---
I began teaching September of 1993. This will be my 28th year. I have always taught in Autauga County. I've taught kindergarten, first, second, third, and ninth through twelfth grade.
Bio
---
My name is Marina Roland Wynn. I have always lived in Prattville and proud to call it home. I graduated from Prattville High School and graduated from Auburn University in Montomery.
I have three children, Katie, Kyle and Kole. My daughter is 27. She recently graduated from South University in Montgomery with a degree in Paralegal. Kyle is 25 and works for Wiregrass Construction. Kole is 23 and recently graduated from JSU. He obtained a degree in Emergency Management and Public Safety. Kole works for CW Smith Decorating/Construction. He has applied to the Alabama Fire School. I am a proud Na-Na of my first granddaughter, Josie Kate. She is 6 months old. I have 2 dogs, Zoey and Ellie. I also have a cat named Lilly Belle.
I enjoy spending time with Josie Kate as I watch her grow and learn daily. I also enjoy watching tv, reading, and I love playing with my animals.