Courses Taught:
Second Grade Self-Contained/All Subjects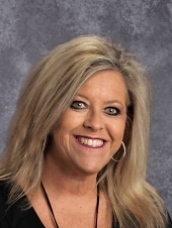 Class Schedule
8:00-8:10 Homeroom/Character Ed/Writing
8:10-9:00 Reading Whole Group
9:00-9:45 Small Group Reading Rotations
9:45-10:05 Language Arts Grammar and Writing
10:05-10:59 RISE ACADEMY
11:00-11:23 Lunch
11:25-12:00 Math Whole Group and Calendar Time
12:00-12:45 Math Small Group Rotations
12:45-1:20 Science/Social Studies
1:25-1:40 Snack
1:45-2:30 Physical Education
2:30-2:45 Wrap up
2:45-3:00 Pack up/clean up/dismissal
Library….Tuesdays 12:30-1:00
Technology and Music ( alternating)… Wednesdays 12:50-1:35
Discipline Plan
Please read our discipline plan and discuss it with your child. Then sign and return the signature portion. Thank you!
It is my goal to provide the best possible learning environment for your child. To achieve this goal, consistent boundaries are set for the students. These boundaries allow for security, growth, and they encourage good behavior.
Our rules are:
Listen when others are talking.
Follow directions quickly.
Keep hands, feet, and object to yourself.
Work quietly and do not disturb others.
Show respect for school and personal property.
Work and play in a safe manner.
The management plan will consist of two parts. The first is a color/clothespin system. This system allows the students to keep track of their behavior each day. Every child will start the day on green and the rest of the system is as follows:
1st problem behavior-verbal warning.
2nd problem behavior-clothespin moved to light blue and no treasure chest on Friday.
3rd or continued problem behavior-clothespin moved to dark blue and miss 10 minutes of Fun Friday.
**Students will also get to move "up" to yellow and red for good behavior. Students will color in a square on their conduct paper each day. On Friday, the students that stayed on red, yellow, and green will get a treasure chest and participate in Fun Friday.
Let's have a "Super Duper" year!
Supply List
Canvas Tote Bag or Backpack (No Rolling Backpacks)
Supply Box
Crayons (24 Count)
Pencils (not mechanical)
Fiskar Childrens' Scissors (blunt tip)
Glue (Bottle and Stick)
3 Journals (Marble Composition Notebook)
1 Durable Plastic 2 Pocket Folder
1 3-ring (1 inch) binders
1 small pkg. of page protectors
Copy Paper (2 reams)
1 pkg. of Multi-pack Expo Markers
2 Boxes of Kleenex
Multi-Pack of Paper Towels
2 Containers of Clorox Wipes
Glade Plug- in Oil Refills (Hawaiian Breeze or Clean Linen)
1 Box of Ziploc Bags (various sizes)
Boys: 1 Bottle of Hand Sanitizer
Girls: 1 Bottle of Hand Soap
1 bag of non-food treats (Treats may be small toys, reward pencils, pretend jewelry, stickers, bubbles, or any items you think the children would enjoy).
Please Label Everything!
Education
---

I attended Auburn University at Montgomery. I graduated in 1993 with a B.S. in Early Childhood and Elementary Education.
Experience
---
I began teaching September of 1993. This will be my 27th year. I have always taught in Autauga County. I've taught kindergarten, first, second, third, and ninth through twelfth grade.
Bio
---
My name is Marina Roland Wynn. I have always lived in Prattville and proud to call it home. I graduated from Prattville High School and graduated from Auburn University in Montomery.
My husband's name is Rhett. Together, we have 5 children! I have three children, Katie, Kyle and Kole. My daughter is 27. She attends South University in Montgomery. She is a senior and is working toward her degree as a Paralegal. My daughter is expecting a baby girl (my first grandchild) in March 2020! Kyle is 25 and works for Wiregrass Construction. Kole is 23 and is a Senior at JSU. He is pursuing a degree in Emergency Management. Kole received a scholarship and is a member of the JSU Cross Country Team. I have two step sons. Cody is 28 . Tyler is 14. We have 2 dogs, Zoey and Ellie. We also have a cat named Lilly Belle.
I enjoy watching tv,reading, and I love playing with my animals.