Third grade language arts teacher
Courses Taught:
English/Language Arts
Contact:
If you need to contact me, please email me at kendra.broadway@acboe.net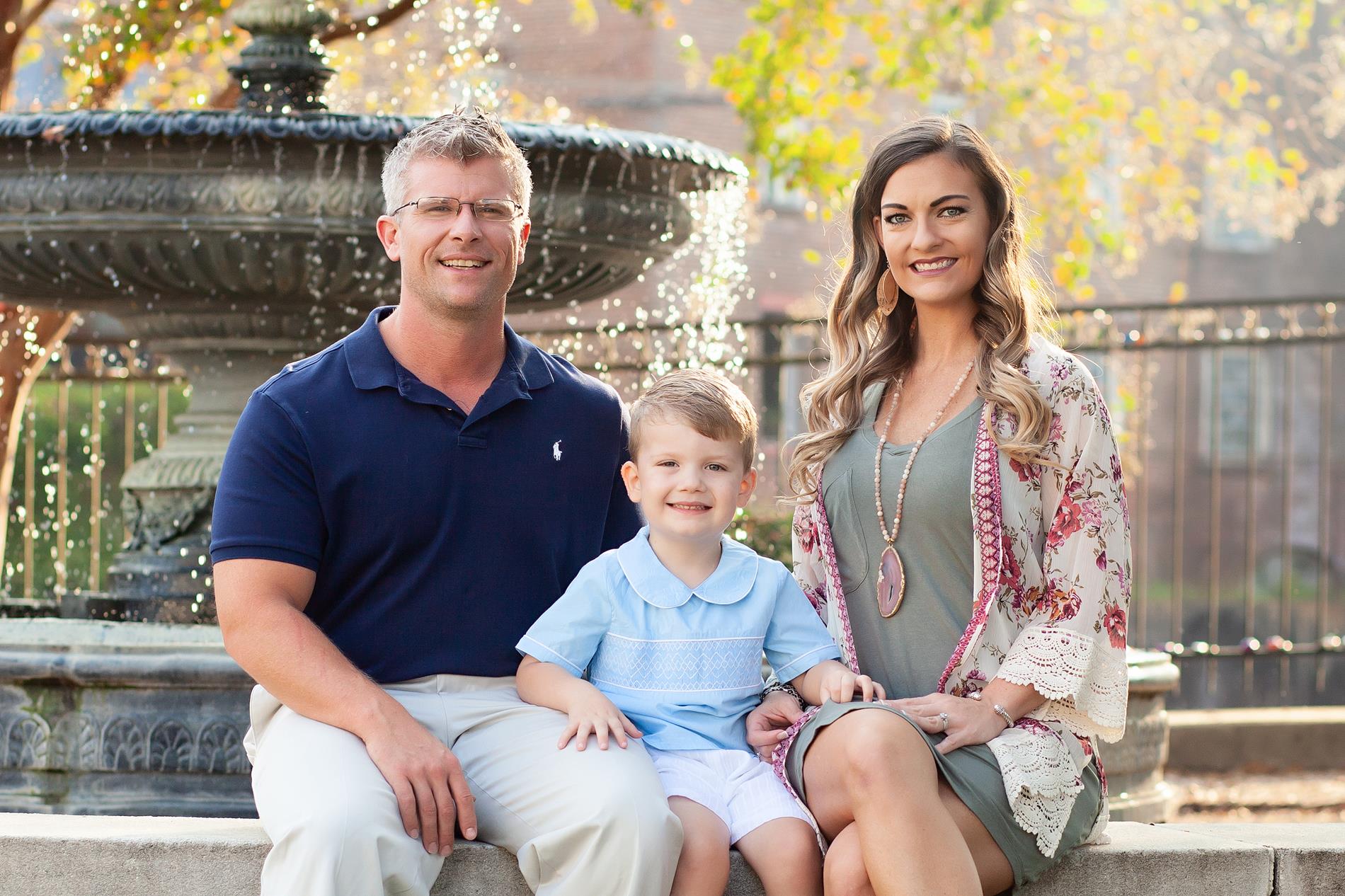 This Week in Mrs. Broadway's Class!
~FACEBOOK- Follow the DPES Facebook page for announcements and updates
~Box-Tops needed-Our class collects Box Tops, and we would absolutely LOVE it if you could collect them and send them to school! You can find them on lots of packages....everything from school supplies to taco shells! Each regular Box Top clipping worth 10 cents, and those can add up quickly if we can all turn them in! :)
~BrainPop Jr.- Students may now access BrainpopJr from home! Username:dpes123, password: eagles This is a great resource to review skills that have been previously taught at school, and the kids LOVE IT!!!
~Scholastic Book Orders- Support your child's reading success! Did you know? Kids who read for just 20 minutes a day are more successful in school and life. Ordering from Scholastic Book Clubs is an easy way to find the best books that are just right for your child's grade and interests. Here's how:
-Choose books with your child online at: scholastic.com/bookclubs
-To order, connect to our class using our Class Code: L482Y
As soon as your order is delivered to our classroom, I will send it home with your child. Plus every order you place earns FREE Books for our class to share. Thank you for your support and happy reading!
Here is a link to the 3rd grade Scholastic flyer:
https://editions.mydigitalpublication.com/publication/?i=606190
This Week in Language Arts!!
I will use this section to post what we are covering in class. I will give a brief description of the skills being covered for each subject. I will update my website at the end of each week or on Monday with all of the week's information. :)
**FYI, I give a spelling "pretest" to my students every Monday. If a student makes a 100 on their pretest, then they will have the privilege to play games during the posttest on Friday.
Reading:
Character, setting, and plot
Grammar:
Main and helping verbs
Spelling:
prefixes
Tests
Friday-
~Reading test
HOMEWORK!!!
~Every Wednesday: (not this week) Grammar homework will be sent home every Wednesday night to prepare students for their test the following day. We complete the front side of their homework together in class, but they are responsible for completing the back side for homework. I will take up their grammar homework every Thursday.
~Every Thursday: Our class will complete a Daily Language Review (DLR) each day. After completing the reviews, I will explain each question and give the students ample time to correct their answers. On Thursdays, the DLR papers will be placed in a clear sheet protector that will be in their binder. Please DO NOT remove the DLR papers from your child's binder. Students will need to leave their DLR papers in the clear sheet protector all 9 weeks because at the end of the nine weeks, they will have one assessment that will test them on ALL the skills.
~Daily: Lexia. Each student has their own personal goal set by Lexia. This is a set amount of time that your child needs to complete weekly. This goal needs to be completed by Friday of each week. On Friday, I will check for goal completion and will give a HOT punch on students' HOT card if goals are met. However, if students do not reach their goal by Friday, they will have to fill out a "no homework" slip as they did not complete their weekly homework. I understand that some students do not have access to a device or computer at home, so my classroom will be open from 7:20-7:45 each morning for students to come in and get a device. Lexia is program that works! This program fits each individual student's needs and then engages them in activities throughout the week. Activities include direct instruction and immediate feedback as your child learns new skills. You will be amazed at the progress your child will make when they actively participate in these activities each week.
My name is Kendra Broadway, and I'm a 3rd grade language arts teacher. I am privileged to teach at Daniel Pratt Elementary and be a part of what I believe is one of the most worthy professions in the world. As your child enters my classroom, I hope they will notice what I see daily: a love of learning, a joyful environment, a bit of fun, and a lucky teacher who is able to enter the minds of her students every day.
I grew up in Prattville, AL, but have also lived in Fort Walton Beach, FL and Incirlik AB, Turkey as a child. I am a Summa Cum Laude graduate from Auburn University with a Bachelor's Degree in Elementary Education. WAR EAGLE! I also received my master's degree in Elementary Education from Troy University. I am a highly qualified teacher and certified to teach grades K-6.
I am happily married to my best friend, Will. We have a four-year-old son named Brock, and we have a two-month-old daughter named Blaire that was born in June! We love doing anything active and outdoors. We love to play golf and enjoy playing together as a family. We also enjoy playing ping pong, bowling, fishing, swimming, hunting, and anything that gets us moving!
Some of my favorite things: peanut butter, reading, anything sweet, the color orange, swimming, sports – watching and playing, orange Kickstart drinks, Lake Martin, family, friends, church, my faith, and of course third graders!
Education:
Bachelor's Degree in Elementary Education (K-6)----Auburn University--2008
Master's Degree in Elementary Education (K-6)----Troy University--2010
Experience:
2009-2010--2nd grade teacher: Daniel Pratt Elementary
2010-Present--3rd grade teacher: Daniel Pratt Elementary
My Teaching Philosophy:
I believe that every student deserves a committed, fair, and professional teacher. Teachers influence many children and must always be a good example to those students. My philosophy of education is simple. My goal is to meet each child where they are and to help, inspire, and encourage them to reach their potential. A caring, enthusiastic, and motivated teacher can have an amazing impact on a child. I will bring with me each day my love of children, positive motivation, responsibility, creativity, and knowledge. Each student needs to have the skills necessary to move to the next level. My goal is to teach them these skills.
I believe in active learning. I want to structure my class around small and large group activities. I see myself as a facilitator. I want to help my students to construct their own understanding. A creative, engaging teacher makes learning fun for all learners. Thinking of new lesson plans, new technology, and new perspectives are all essential qualifications. Creative teachers never stop learning. Their professional development is a key to their success.
My slogan in life: "Attitude is Altitude!"
Vocabulary and Spelling Words