Courses Taught:
4th Grade Language Arts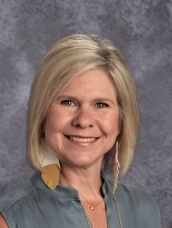 Dates to Remember
November
18th Friendsgiving
21st-25th Thanksgiving Holidays
This Week in Language Arts
I will use this section to post what we are covering in class. I will give a brief description of the skills being covered for each subject. I will update my website at the end of each week or on Monday with all of the week's information. :)
Reading: We will be reading the story, "The Stranger", this week.
Comprehension Skill: Graphic Sources
Vocabulary Words: draft, etched, fascinated, frost, parlor, terror, timid
Every story, students will have 6 Amazing Vocabulary. They will need to define the word, write a sentence with the word, give a synonym and antonym, and give the part of speech. They will do this in class using their Oxford Pocket Dictionary/Thesaurus. After 4 stories, we will have an Amazing Vocabulary test. They will be able to use all 4 sheets to help them with the test.
Amazing Words: wilt, damp, barren, bloom, crops, sprout
Grammar- Irregular Verbs
Spelling- Irregular Plural Nouns

Upcoming Tests: (Dates are subject to change)
November 16
Vocabulary Quiz
November 17
Grammar Quiz
November 18
Spelling Test
Reading Test
Mrs. Smyth's Wish List
(Required for Reading class) (1) Pocket Oxford American Dictionary and Thesaurus (It MUST be this particular dictionary.)
HP 63XL/63 Ink Cartridges
Febreeze Noticeables (Refills)
Treasure Box Items
Board games for Fun Friday

Swiffer Wet Jet Liquid Cleaner Refills
Murphy's Oil Soap
Clorox Clean Up

Multi-colored Pens
(2) reams of white copy paper (No Target brand- it will not feed through our copy machine.)
Bandaids
Colored Copy Paper
Highlighters
Clorox Wipes
Boys: Gallon size bags
Girls: Sandwich size bags
Education
Bachelor's Degree in Elementary Education from Auburn University (1993)
Master's Degree in Elementary Education from Troy University (1997)
Personal Bio
My name is Kena Smyth, and I teach 4th grade Language Arts at Daniel Pratt Elementary School. I taught 4th grade at Prattville Elementary School before I decided to stay at home to raise my family. This is my eleventh year back! My heart hasn't changed. I still love to teach! I grew up in Prattville, and I am so glad my children can grow up here too! I have been married to my wonderful husband, Steve, for 25 years. We have 4 terrific children! Jack, my 23 year-old, is a senior at Troy University and will graduate in December. Go Trojans! Ella, my 21 year-old, a senior at the University of Alabama. Roll Tide! John Tate, my 19 year-old, is a sophomore at the University of Alabama. Roll Tide!! And last but not least, Jess, my 16 year-old, is a 10th grader at Prattville High School. Go Lions! We also have 1 Cocker Spaniel, Patch, 1 Beagle mix, Daisy, 1 Dachshund mix, Mae, and 1 Jack Russell terrier, Milo. Our 1 cat is Felix. My life is busy and hectic, but we wouldn't have it any other way!