5th Grade Math/Science/Social Studies
Courses Taught:
Math/Science/Social Studies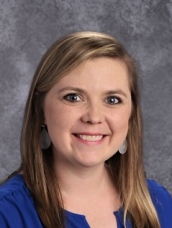 Assignments for the Week of March 2nd-6th
Monday - Volume using models and Volume with given dimensions practice
Tuesday - Review determining volume using models and given dimensions
Wednesday - VOLUME TEST
Thursday - No math due to early dismissal
Friday - No math due to Talent Show
Links:
Reflex Math:
Math Prodigy:
Monday - Week 18 Newspaper "Plans for the New Government" discussion
Tuesday -
Wednesday - Bill of Rights Quiz (students were given a copy of the 1st 10 amendments last week. There is a quizlet in the "links to study" section below. They will need to know the amendment # and the main phrase of that amendment <bold text on their copy of the Bill of Rights>
Thursday -
Friday -
Monday -
Tuesday - work on rough draft for Ecosystem Brochure (due today so they can get the paper for the final draft)
Wednesday -
Thursday - work on Ecosystem Brochure (all students should be working on the final draft at this point)
Friday - ECOSYSTEM BROCHURE DUE
Classroom Management:
Expectations, Consequences, and Rewards
Class Expectations…

1. Be Prepared: with class supplies, assignments, and a good attitude
2. Be Respectful: to yourself, to others, and the learning process
3. Be Honest: about your work and your actions
4. Be Successful: give your best effort and work all the time
5. Participate in Class Appropriately: raise your hand to be called on, wait patiently for a speaker to finish, make positive contributions to your group, and work cooperatively with your classmates
What happens if the rules are broken?
Whether it is a school rule or a class rule, the following consequences may be issued. **Some steps may be skipped, depending on the severity or frequency of the offense.**

1. Verbal Warning
2. Sign the Clipboard (After signing the clipboard twice, a parent note will be sent home.)
3. Silent snack or silent lunch after the clipboard has been signed a third time.
4. Phone call to the parents if the clipboard is signed again after serving detention.
5. Parent Conference (if needed)
6. Office Referral (3 silent snacks/lunches in a 9 weeks period)
Rewards
When students are caught exhibiting positive behaviors, they will receive a piece of candy, homework pass or a RISE receipt.
7:45-8:05 Homeroom
8:10-9:25 1st Block Math
9:30-9:45 Snack
9:50-10:35 PE
10:40-11:45 1st Block Science/Social Studies
11:50-12:22 2nd Block Math
12:22-12:45 Lunch
12:45-1:40 2nd Block Math
1:45-2:50 2nd Block Science/Social Studies
2:50 Announcements and Dismissal Starts
I graduated from The University of Alabama in May of 2012 with a Bachelor's degree in Elementary Education.
*2012-2015 Pleasant Grove Elementary - 5th grade - Math/Social Studies
*2015-present Daniel Pratt Elementary - 5th grade - Math/Science/Social Studies
My husband, Tyler, and I have 2 little girls. Kathryn is 3 and Rebecca will be 1 in May. I love spending time with my family and friends, eating Chick-fil-A and going to Target!