5th Grade Math/Science/Social Studies
Courses Taught:
Math/Science/Social Studies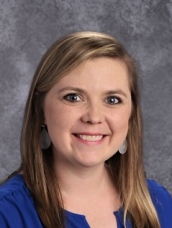 Assignments for the Week of: January 4th-8th, 2021
Monday - No School
Tuesday - Review Whole Number Division by completing an Escape Room
Wednesday - Dividing decimals by powers of 10; homework
Thursday - Dividing a whole number by a decimal; homework
Friday - Dividing a deimal by a whole umber; timed test (practice)
Monday - No School
Tuesday -
Wednesday - Week 9 "New England colonies newspaper discussion
Thursday -
Friday - Week 9 "New England colonies newspaper discussion
Monday - No School
Tuesday - Introduction of Chapter 3 "Growth and Survival" (plants and animals)
Wednesday -
Thursday - Chapter 3, Lesson 1 discussion "What are some physical structures in living things?"
Friday -
Wish List
*HP 61 Black or Color Ink
*Cap erasers
*Cardstock (any color)
*any extra school supplies (pencils, markers, crayons, scissors, glue sticks, etc.)
*Band-aids
*Ziploc bags (any size)
*Air Wick refills (Snuggle Fresh Linen scent)
*Gift Cards from Turtle Shell, Office Depot, or Target
Mrs. Sims' Supply List for Math/Science/Social Studies
2 in. 3-ring binder (will be used for all classes)
Pack of 7-8 dividers (will be used for all classes)

Several packs of wide-ruled, loose-leaf notebook paper (NO SPIRAL NOTEBOOKS!!)

Supply of #2 pencils (prefer mechanical due to limited access to the pencil sharpener)

Hand held pencil sharpener that catches shavings

Pencil pouch/supply box

24 count box of crayons or colored pencils

1 box of washable markers

1 pair of scissors

1 assignment book (can be purchased at the DPES supply store)

1 pack of multi-color highlighters

2 glue sticks

1 composition notebook (for reading)

1 3-pronged folders (will be used for our counselor)

personal headphones (students won't be able to share classroom headphones)
ITEMS TO BE TURNED IN TO ME FOR HOMEROOM/CLASSROOM SUPPLIES:
2 rolls of paper towels
1 box of Kleenex
3 reams of white copy paper
2 reams of colored copy paper
3 containers of Clorox/Lysol wipes** **These items can be sent later in the year if unable to find.
2 containers of hand sanitizer**
1 pack of disposable gloves (latex free)
Classroom Management:
Expectations, Consequences, and Rewards
Class Expectations…

1. Be Prepared: with class supplies, assignments, and a good attitude
2. Be Respectful: to yourself, to others, and the learning process
3. Be Honest: about your work and your actions
4. Be Successful: give your best effort and work all the time
5. Participate in Class Appropriately: raise your hand to be called on, wait patiently for a speaker to finish, make positive contributions to your group, and work cooperatively with your classmates
What happens if the rules are broken?
Whether it is a school rule or a class rule, the following consequences may be issued. **Some steps may be skipped, depending on the severity or frequency of the offense.**

1. Verbal Warning
2. Lose Dojo points (after losing 5 points, a parent note will be sent home)
3. Silent snack or silent lunch will be given after 8 Dojo points have been lost
4. Phone call to the parents if Dojo points are lost again after serving silent snack/lunch
5. Parent Conference (if needed)
6. Office Referral
Class Dojo points can be earned for the following reasons:
R.I.S.E.: being respectful to others, showing integrity, exhibiting self-control, giving 100% effort in all activities
Class Dojo points can be lost for the following reasons:
not prepared for class, disrespect to teacher or student, talking, teasing/bullying, inappropriate language, hallway infraction, off task (playing, off task, disruption), cheating/lying, not following directions, incomplete assignments (classwork or homework), inappropriate restroom behavior, property damage
7:45-8:25 Homeroom/Character Education/Breakfast
8:25-9:25 1st Block Math
9:25-10:05 PE
10:05-10:20 Snack
10:20-10:35 1st Block Math continued
10:35-11:45 1st Block Science/Social Studies
11:45-11:55 Transition to 2nd Block
11:55-12:13 2nd Block Math
12:16-12:39 Lunch
12:36-1:35 2nd Block Math
1:35-2:40 2nd Block Science/Social Studies
2:40-3:05 Dismissal
I graduated from The University of Alabama in May of 2012 with a Bachelor's degree in Elementary Education.
*2012-2015 Pleasant Grove Elementary - 5th grade - Math/Social Studies
*2015-present Daniel Pratt Elementary - 5th grade - Math/Science/Social Studies
My husband, Tyler, and I have 2 little girls. Kathryn is 4 and Rebecca is 1. I love spending time with my family and friends, going to the beach or river, going to Chick-fil-A and Target!