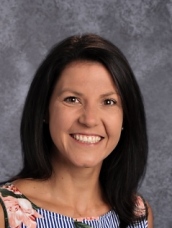 Courses Taught:
Special Education: 1st and 2nd Grade
Announcements and Important Info
CLASS DOJO INFO
Please make sure you have signed up for Class Dojo. This will be how ALL teachers at DPES communicate with parents this year. We will also be using Class Dojo to inform parents of student behavior (postive and negative) on a daily basis.
Click on the Link Below to Access My Personal Class Dojo Pages
TRADITIONAL STUDENTS
https://www.classdojo.com/invite/?c=C77EWRD
VIRTUAL STUDENTS
CLICK THE SCHOOLOGY IMAGE BELOW TO LINK TO MY SCHOOLOGY PAGE
Helpful Schoology Docs for Parents
Hello There!!! I graduated from Autauga Academy in 2003. I then attended Troy University where I received my Bachelor's Degree in Broadcast Journalism with a minor in Business in 2007. After taking a few years off, I returned back to school at Auburn University Montgomery (AUM) where I received my Master's Degree in K-6 Collaborative Education in May of 2013. I also received my Education Specialist's Degree in K-6 Collaborative Education from AUM in August 2016.
This is my 7th year at DPES. My time here is flying by, and my students are amazing! I love being at DPES, and I couldn't ask for a better place to call home! I am very excited for what the future holds for Daniel Pratt! This year I will continue teaching lower grades (1st and 2nd) special education and I couldn't be more excited! I love working with younger students!
As a lifelong resident of Prattville, Alabama, I can honestly say that I love this town. My husband and I live in the outskirts of Prattville with our two girls, Addie and Hailey. Our girls keep us busy with all of their activities, but we love all of the excitement that comes with being parents.
I also have a spoiled rotten pup, Stella, that keeps us laughing and on our toes. I love living in the country, playing golf, spending hot days on the boat, and reading a good book!
Links for Students to Practice Skills
Use the following links to help your child practice their missing skills at home. They should know their login information, but if they don't please email me or message me on Class Dojo, and I will get the information for you.
LEXIA
Is your child still struggling with letter and sound recognition? Check out this link for resources to help them out! Letter Recognition Help
Have your child work on their spelling words at Spelling City.
Want your child to work on their math? Practice math skills at Cool Math Games.


Does your child need help memorizing their days and months? Use these flash cards to give them practice!


Is your sweet little chicken still struggling with recognizing all of their ABC's? Use these flash cards for repetition practice.
Dolch sight words are everywhere! Use these flash cards to help develop your child's automatic fluency when reading!
Play these sight words games to help your little chicken master their sight words in a fun, entertaining way!