5th grade Reading/Language Arts
Courses Taught

5th grade Reading/Language Arts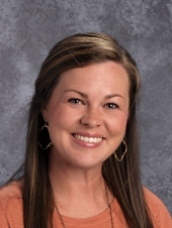 Virtual/E-Learning Day Assignments
Mrs. McKay's Class
Thursday, December 17

o Make sure your Lexia goal for the week has been met.

o Work on several countries in your "Christmas Around the World" packet. (It will be turned in on January 5th and needs to be 100% completed.)

Friday, December 18

o Make sure your Lexia goal for the week has been met.

o Finish your "Christmas Around the World" packet. The entire packet needs to be completed.

Monday, December 21

o Meet your Lexia goal for the week. You can complete it all in one day, or you can split the time in half and do some today and then finish it up tomorrow.

Tuesday, December 22

o Finish up meeting your Lexia goal if you didn't do that yesterday. Your Lexia goal must be met by Tuesday evening.

HAVE A MERRY CHRISTMAS!!

I can't wait to see you all back on January 5th and hear about your Christmas break!

Mrs. McKay
This Week in Language Arts…
skill: Past, Present, and Future Tenses
Present tense verbs show action that is happening now. For example: walk; bounce; talk.
Past tense verbs show action that happened in the past. Most verbs form the past tense by adding -ed to the present tense. For example: walked; bounced; talked.
Future tense verbs show action that will happen in the future. Verbs form the future tense by adding the word will or a form of is going to to the present tense. For example: walk; will bounce; is going to talk.
Some verbs, however, do no follow the usual rules when forming the past tense. These verbs are called irregular verbs, and their past-tense forms must be memorized. For example: fly/flew; eat/ate; knit/knit.
PRACTICE Game:
spelling words: Words with Schwa
jewel

kingdom

gasoline

factory

garage

tropical

pajamas

estimate

tomorrow

humidity

Chicago

bulletin

carnival

illustrate

elegant

census

terrific

celebrate

operate

celery
CHALLENGE WORDS: rehearsal, salamander, prominent, significant, parakeet
STORY: "The Fabulous Perpetual Motion Machine"
SKILL: Sequence
The sequence of events is the order in which they take place. Clue words such as first, next, and then may show sequence in a story.
PRACTICE GAME:
VOCABULARY:
applauds - shows approval by clapping hands, shouting, and so on

browsing - looking here and there

fabulous - wonderful; exciting

inspecting - looking over carefully; examining

project - a special assignment planned and carried out by a student or group of students
Mrs. McKay's Supply List for Reading/Language Arts
Due to Covid-19, NO students will be allowed to share supplies. It is very important that each student have their own supplies. If this is an issue, please let me know ASAP so that I can make sure your child is ready to be successful in 5th grade!
2 in. 3-ring binder (will be used for all classes)

Pack of 7-8 dividers (will be used for all classes)

Several packs of wide-ruled, loose-leaf notebook paper (NO SPIRAL NOTEBOOKS!!)

Supply of No. 2 pencils (mechanical pencils preferred)

Hand held pencil sharpener that catches shavings




24 count box of crayons or colored pencils

1 box of markers

1 pair of scissors

1 assignment book (can be purchased at the DPES supply store)

1 pack of multi-color highlighters

2 glue sticks

1 composition notebook

1 three pronged folders (will be used for our counselor)
ITEMS TO BE TURNED IN TO ME FOR HOMEROOM/CLASSROOM SUPPLIES:
2 rolls of paper towels
1 box of Kleenex
3 reams of white copy paper (NO TARGET BRAND)
2 reams of colored copy paper
3 containers of Clorox/Lysol wipes
2 containers of hand sanitizer
1 pack of disposable gloves (latex free)
7:45 – 8:25 Homeroom/Breakfast/Character Ed.
8:25 – 9:25 Reading/Language Arts
9:25 – 10:05 PE
10:05 – 10:25 Snack/Restroom
10:25 – 11:45 Reading/Lang. Arts (continued)
11:45 – 11:55 Change Classes
11:55 – 12:10 Reading/Language Arts
12:13 – 12:36 Lunch
12:36 – 12:45 Restroom
12:45 – 2:40 Reading/Lang. Arts (continued)
2:40 – 3:05 Pack Up/Announcements/Dismissal
Music ~ Tuesdays
1:40 - 2:25
What happens if the rules are broken?
Whether it be a school rule or a class rule, the following consequences may be issued. This plan will be followed by Mrs. McKay and Mrs. Sims.
** Some steps may be skipped, depending on the severity or frequency of the offense.**
1. Verbal Warning
2. Lose ClassDojo Points (After losing 5 points, a parent note will be sent home.)
3. Silent snack or lunch will be given after 8 points have been lost.
4. Phone call or email to the parent if Dojo points are lost again after serving silent snack/lunch.
5. Parent Conference (if needed)
6. Office Referral
Class Dojo points can be earned for the following reasons:
R.I.S.E
Being respectful to others, showing integrity, exhibiting self-control, giving 100% effort in all activities.
Class Dojo points can be lost for the following reasons:
Not prepared for class, disrespect to teacher or student, talking, teasing/bullying, inappropriate language, hallway infraction, off task (playing, off task, disruption), cheating/lying, not following directions, incomplete assignments (classwork or homework), inappropriate restroom behavior, property damage
Prattville High School - 2003
Auburn University Montgomery - BS in Early Childhood/Childhood Education 2008
*Prattville Intermediate School
2008-2011 ~ 6th grade Reading/Language Arts teacher
*Daniel Pratt Elementary School
2011-present ~ 5th grade Reading/Language Arts teacher
*January 2020 - WSFA's Class Act Teacher Award Winner
I am a native of Prattville and a product of the Autauga County School System. I am proud to give back to the school system that gave so much to me. My husband and I have two, wonderful boys, Will (11) and Britton (6). Both boys are involved in sports and keep us super busy. I love spending time with my family and friends, the beach, and Chick-fil-A!!