5th grade Reading/Language Arts
Courses Taught

5th grade Reading/Language Arts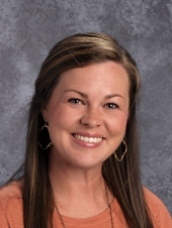 This Week in Language Arts…
Skill: An adverb tells how, when, or where something happens. It can describe a verb, an adjective, or another adverb. Many adverbs that tell how end in -ly. You can change adjectives to adverbs by adding -ly.
A comparative adverb compares two people, places, things, or groups. Add -er to most adverbs to make them comparative. For example: longer, faster
A superlative adverb is used to compare three or more people, places, things, or groups. Add -est to most adverbs to make them superlative. For example: longest, fastest.
PRACTICE Game: https://www.turtlediary.com/games/adverbs.html
spelling words: Greek Word Parts
1. telephone
2. graphic
3. thermometer
4. photographer
5. centimeter
6. paragraph
7. telescope
8. diameter
9. photocopy
10. speedometer
11. telegraph
12. millimeter
13. autograph
14. television
15. barometer
16. telecommute
17. pedometer
18. phonograph
19. kilometer
20. telephoto
CHALLENGE WORDS:
telecommunication
autobiography
calligraphy
odometer
photosynthesis

STORY: "Ghost Towns of the American West "
SKILL: Generalize
To generalize means to make a broad statement or rule that applies to several examples. Clue words such as all, many, and most can signal that an author is making a generalization. If these generalizations are supported by the text, they are valid. If not, they are faulty generalizations.
PRACTICE GAME: https://jeopardylabs.com/play/lets-make-generalizations
VOCABULARY:
economic - of or about the management of the income, supplies, and expenses of a household, government, etc.

independence - freedom from the control, influence, support, or help of others

overrun - to spread over

scrawled - written or drawn poorly

vacant - not occupied
*Wednesday, April 8 - Report Cards go home
7:45
–
8:10 Homeroom
8:10 – 9:30 Reading/Language Arts
9:30 – 9:45 Snack/Restroom
9:50 – 10:35 PE
10:35 – 10:40 Restroom/Water
10:40 – 11:45 Reading/Lang. Arts (continued)
11:45 – 11:55 Change Classes/Restroom
11:55 – 12:10 Reading/Language Arts
12:12 – 12:35 Lunch
12:35 – 12:40 Restroom
12:40 – 2:50 Reading/Lang. Arts (continued)
2:50 – 3:00 Pack Up/Announcements
3:00 – 3:15 Dismissal
Music/Technology
Thursdays
10:40 – 11:25
What happens if the rules are broken?
Whether it is a school rule or a class rule, the following consequences may be issued. This plan will be followed by Mrs. Sims and myself.
**Some steps may be skipped, depending on the severity or frequency of the offense.**
1. Verbal Warning
2. Sign the Clipboard (After signing the clipboard twice, a parent note will be sent home.)
3. Silent snack or lunch will be given after the clipboard has been signed a third time.
4. Phone Call or email to the parent if the clipboard is signed again after serving silent snack/lunch.
5. Parent Conference (if needed)
6. Office Referral
Prattville High School - 2003
Auburn University Montgomery - BS in Early Childhood/Childhood Education 2008
*Prattville Intermediate School
2008-2011 ~ 6th grade Reading/Language Arts teacher
*Daniel Pratt Elementary School
2011-present ~ 5th grade Reading/Language Arts teacher
*January 2020 - WSFA's Class Act Teacher Award Winner
I am a native of Prattville and a product of the Autauga County School System. I am proud to give back to the school system that gave so much to me. My husband and I have two, wonderful boys, Will (10) and Britton (6). I love spending time with my family and friends, the beach, and Chick-fil-A!!