5th grade Reading/Language Arts
Courses Taught

5th grade Reading/Language Arts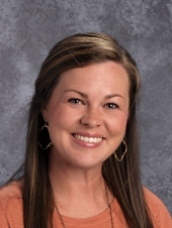 WEEK OF NOVEMBER 28 - DECEMBER 2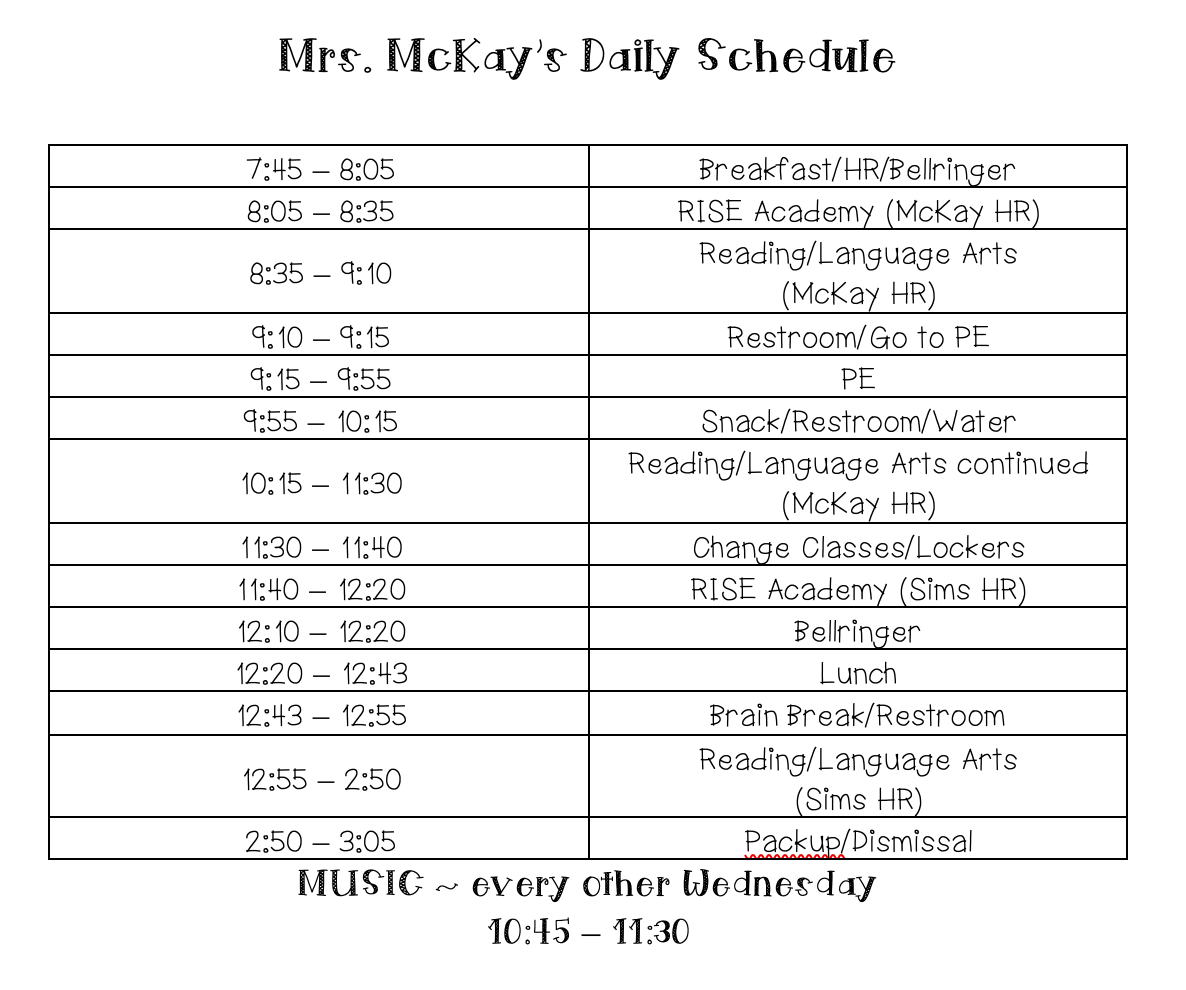 What happens if the rules are broken?
Whether it be a school rule or a class rule, the following consequences may be issued. This plan will be followed by Mrs. McKay and Mrs. Sims.
** Some steps may be skipped, depending on the severity or frequency of the offense.**
1. Verbal Warning
2. Lose ClassDojo Points (After losing 3 points, a parent note will be sent home.)
3. Silent snack or lunch will be given after 5 points have been lost.
4. Phone call or email to the parent if Dojo points are lost again after serving silent snack/lunch.
5. Parent Conference (if needed)
6. Office Referral
Class Dojo points can be earned for the following reasons:
R.I.S.E
Being respectful to others, showing integrity, exhibiting self-control, giving 100% effort in all activities.
Class Dojo points can be lost for the following reasons:
Not prepared for class, disrespect to teacher or student, talking, teasing/bullying, inappropriate language, hallway infraction, off task (playing, off task, disruption), cheating/lying, not following directions, incomplete assignments (classwork or homework), inappropriate restroom behavior, property damage
Prattville High School - 2003
Auburn University Montgomery - BS in Early Childhood/Childhood Education 2008
*Prattville Intermediate School
2008-2011 ~ 6th grade Reading/Language Arts teacher
*Daniel Pratt Elementary School
2011-present ~ 5th grade Reading/Language Arts teacher
*January 2020 - WSFA's Class Act Teacher Award Winner
I am a native of Prattville and a product of the Autauga County School System. I am proud to give back to the school system that gave so much to me. My husband and I have two, wonderful boys, Will (7th grade) and Britton (3rd grade). Both boys are involved in sports and keep us super busy. I love spending time with my family and friends, the beach, and Chick-fil-A!!