Courses Taught:
2nd grade self-contained / all subjects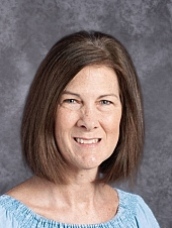 Welcome to the 2019-2020 school year! My name is Donna Roberts. Prattville has been my home since 2002. God has blessed me with 2 amazing children and now a precious, adorable grandaughter. My daughter, Kayla graduated from PHS and from the University of Mobile. She and her husband Jack and their beautiful baby girl Nova Jaymes live in Fairhope. My son, Logan also graduated from PHS and will be graduating from Auburn University in December. We also have 2 precious cocker spaniels, Sophie and Toby. This will be my 33rd year of teaching, 15 of those being in 2nd grade. I am very excited about this school year, and look forward to meeting my new students and their parents. I love each of my students and pray for them regularly, as if they were my own. I believe in providing a classroom environment where all students can FOCUS on learning and be successful, which is why you will find structured, yet fun and motivational activities taking place at any moment. Thank you for allowing me to be one of the most important influences in your child's life. For that reason I ask for you to cover me in prayer. I look forward to partnering with you through this exciting journey.
Ms. Roberts' Class Schedule
2019-2020
7:45-8:10 Homeroom/MorningWork/
CharacterEd.
8:10-9:00 Reading- wholegroup
9:00-9:45 Reading- smallgroups
9:45-10:05 Language/ Grammar
10:05-11:00 RISE Academy
11:00-11:23 Lunch
11:23-12:00 Math- wholegroup/ calendar
12:00-12:45 Math–smallgroup
12:45-1:30 Science/ SocialStudies
1:30-1:45 Snack / Restroom
1:45-2:30 PE
2:30-2:40 Pack up and prepare for
dismissal
2:40-2:50 Finish Science/Social Studies
2:50-3:00 Dismissal
Wednesdays (12:30-1:00) Library
Tuesdays (12:50-1:35) Technology (Week A)
Music (Week B)
Located in our classroom is a behavior management "Rules" board. It states that Fabulous
Frogs:
1. Listen and follow directions/obey (in a timely manner)
2. Treat others with respect.
3. Complete Work - to the best of their ability.
Each child has a frog on the board with his/her name on it. All frogs begin the day on the board. Frogs remaining on the board the entire day will get a sticker on their behavior calendar that day. Students who earn a sticker every day that week will go to the "Treasure Wagon" on Friday!! Yay!!
Misbehavior or failure to follow any of the rules results in the child's frog "hopping" from the board to the log. This will result in NO sticker for that day.
If the child continues to break the rules, the frog "lands in hot water," which means he/she will notreceive a sticker on the chart for that day and will have silent snack.
If the child's frog gets removed from the water into the red basket, he/she doesn't get a sticker, has silent snack, and loses 15 min. of Fun Friday. Four or more "red baskets" in 2 weeks will result in an office referral.
Other opportunities to be rewarded when "caught making good choices" occur throughout the day. Earned tickets can be traded for classroom reward coupons. Positive behaviors for group and whole class will accumulate and also result in group or class reward.
Fun Friday Plans
We will have Fun Friday in our classroom 1:15-1:45. Students will be able to play with games and toys designated just for that time (legos, tinker toys, marble maze, building gadgets, car tracks, magnets, Sorry, Life, etc.)
**We are always in need of "cool" things for our "Treasure Wagon." These can be new or used (good condition). When cleaning out or going to yard sales, or obtaining unwanted Kids' Meal toys, please think of us!!
2019-2020
-1 Tote bag or backpack (no wheels please)
-1Whitebinder with clear pocketon the outside - ½ inch
-8 Clear page protectors
-1 Small box pre-sharpened # 2 pencils
-2 Boxes crayons – 24 Count
-1 Box markers
-1 Scissors (Fiskars work the best)
-1 Liquid glue – 4 oz.
-2 Stick glues
-3 Fine point (thin) expo markers (any color)
-1 Highlighter (yellow)
-2 Single subject spiral notebooks with wide-ruled paper (journals)
(If possible, please do not get the kind with perforated pages. They tear out too easily.)
-1 Marble composition notebook (journal)
-1 Durable Folder with pockets
-2 Reams white copy paper (not Target brand)
-1 pack bright multi-color copy paper
-1 Roll paper towels
-1 Box Kleenex
-1 Lysol Clorox wipes
*PLEASE LABEL EVERYTHING WITH CHILD'S NAME!
-----WISH LIST-----(if you can supply extra):
-ink cartridges (HP 901)
-masking tape
-items for our "Treasure Wagon" (gently used or new little toys or
trinkets that kiddos LOVE – if you're cleaning out, send it in.
You'd be surprised at the things children think are cool.)
-frog stickers for daily behavior chart (Turtle Shell)
-hand soap refill
Thank you so very much!!!