Courses Taught:
Math, Science & Social Studies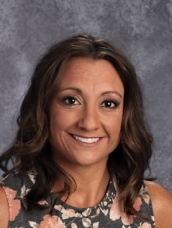 This Week in Mrs. Pasley's Class...
Important Upcoming Dates

Important Information...
E-Learning will begin on Thursday, Dec. 17th and end on Tuesday, Dec. 22nd. We will not be requiring many requirements on Schoology, but please be sure your child completes his/her assignments on
acboe.schoology.com
. The usernames and passwords are located in the back of your child's binder.

All students will be receiving a written permission slip today that needs to be returned tomorrow. This form will stay in our file for each future e-Learning day and day-to-day use in the classroom.

If your child needs to check out a Chromebook to complete the assignments for the four e-Learning days, you MUST ALSO complete the "Chromebook Checkout" link which is located at
dpeseagles.com
. These will need to be filled out no later than TOMORROW at 12:00 noon. Chromebooks will need to be returned by Jan. 5th.

Since school will be dismissing at noon on Wednesday, we will be providing a Christmas snack for the children to enjoy. For those who sent party items, THANK YOU, but we will not have time to participate in our normal holiday festivities, so we will be sending those items home today. If you wish to still bring a wrapped, unisex gift for the gift swap, we will still play our game before we release school on Wednesday.

We hope you all have a very Merry Christmas, and we are looking forward to 2021!!!!
December 16: Progress Reports
December 17-18, 21-22: E-Learning Days
December 23-January 4: Christmas Holidays
January 5: School Resumes
Weekly Skills
Math: Multiplication Strategies
Social Studies: Government
Homework/Tests
Monday-Thursday: Reflex...reach the green light three days if you are currently on multiplication. If you are on addition and subtraction, you must meet the green light 5 days until you have mastered 100% of the facts.
Thursday: DMR Weekly Homework~~Review the highlighted problems on DMR:)
Our class will complete a Daily Math Review (DMR) each day. After completing the reviews, I will explain each problem and give the students ample time to correct their answers. On Thursdays, these will be placed in the homework section of their binders. Students will need to review this as their homework to prepare for the DMR quizzes each Friday. Since it is just a guide for review, I ask that a parent sign the DMR after reviewing the highlighted problems. The students will place the DMR back in their homework section to return the next day. Before taking the quiz the DMR will be checked for a parent signature, and the students will receive a HOT punch! However, if the DMR comes back to school without a signature, the students will fill out a no homework note that will be sent and a Dojo point will be deducted. This week the DMR will be sent on Wednesday and quizzes will be taken on Thursday due to the eLearning day on Friday. For the first two weeks, I will not enter the grade in INow as the students are adjusting to all the new procedures and routines this year. However, please study the highlighted problems Wednesday night so a HOT punch will be rewarded on Thursday. Thanks for taking the time to review the DMR each week as ongoing skills are introduced each week!!!
Friday: DMR Quiz and GRADED Multiplication Fluency Check. The fluency check will cover 0-5 multiplication facts and will require the students to complete 50 problems in 4 minutes:)
8:00-8:25 Homeroom/Character Education
8:25-9:40 Math Block
9:40-10:40 Science/Social Studies
10:40-10:50 Transition/Change Classes
10:50-11:20 Math Block
11:20-11:43 Lunch
11:43-12:40 Math Block
12:40-1:25 Science/Social Studies
1:25-1:40 Snack
1:40-2:20 PE
2:20-2:40 Science/Social Studies
2:40-3:05 Character Education/Dismissal
Music/Technology: Mondays 8:30-9:15
Library: Fridays 10:10-10:40
Supplies on the first day of school can be a handful, so please bring the following items to the DPES gym on September 3rd between 11:00AM-1:00PM:

1 box of 24 count Crayola crayons

1 box of 10 count Crayola washable markers

9 jumbo glue sticks

1 pack of red pens

A pack of #2 pre-sharpened pencils (not mechanical)

1 pair of scissors (child size)

1 pack of wide-ruled notebook paper

2 dry erase markers

1 pack of cap erasers

1 box of tissues

1 large bottle of hand sanitizer

2 rolls of paper towels

1 pack of bright colored copy paper

3 or 4 reams of white copy paper (any brand except Up & Up (Target) please)

2 containers of Clorox Wipes

1 pack of construction paper

One set of headphones for personal use
The following items need to be sent on the first day of school. We will help your child organize his/her binder to have a successful year!!!
Book bag

1.5 inch white 3 ring binder with clear insert cover

DPES Assignment book – may be purchased from the DPES Supply Store on the first day of school for $5.00 (It is vitally important that your child purchases this specific book!)
Education
I grew up in Prattville and graduated from Prattville High School in 2000. I attended Auburn University in Montgomery and received my Bachelor's Degree in Childhood Education in 2004. I also graduated from Troy University in Montgomery in May of 2006 with my Master's Degree in Elementary Education.
Experience
I have been teaching at Daniel Pratt since 2004. I began teaching first grade, and I am currently teaching third grade.
Philosophy
It is my goal as a professional educator to reach out and accommodate the needs of each and every student. All children are different and have different styles of learning. Whether the children I teach are kinesthetic, visual, or auditory learners, I will adapt my teaching towards the style of each student's learning in order to increase the quality of their education. I will strive to teach in a way that all children can learn. In order to promote the children's learning, I will provide a hands-on classroom where my students are engaged in the lesson while actively learning. The students in my classroom will also have the opportunity to communicate with their peers throughout the day, as I believe children learn from one another. I will provide a positive and safe atmosphere along with a developmentally appropriate learning environment to motivate the learning of each student.