Courses Taught:
4th Grade Reading Language Art
We will have open house on Friday, August 5th from 8:30-9:15 AM. Junco homeroom is from 9:30-10:15. Please come ready to fill out all necessary paperwork. If you are unable to attend, please let us know. We will send home all necessary paperwork on the first day of school.

Please join class DOJO. This will be our main source of communication. You can also keep up with your student's weekly points.
Mrs. Junco and I both use Class Dojo to monitor our classroom discipline. Negative points result in consequences and positive points earn rewards. This is a great way to monitor behavior since parents can link with us and keep track of their child's points as they earn or lose them. Students, who fail to follow school rules, as stated in the handbook, can receive demerits or receive an office referral. Office referrals go to the principal and assistant principal for review and they will make a final decision on the consequences of the behavior. Parents will then be notified.
Mrs. Jones's Class Schedule
2022-2023
7:45-8:00 Homeroom/Breakfast
8:00-8:15 DLR/Character Ed.
8:15-8:30 Language Arts
8:30-9:10 PE
9:10-9:15 Bathroom/Water
9:15-10:05 Language Arts Cont.
10:05-10:35 Reading Whole Group
10:35-11:35 Small Groups
11:35- 11:40 Swap Classes
12:03-12:26 Lunch
12:07-12:15 Bathroom/water
12:15-1:05 Language Arts
1:05-1:35 Reading Whole Group
1:35-2:35 Small Groups
2:35-2:50 Snack/Clean Up
2:50-3:15 Dismissal
***Flex Time (Music) Tuesdays (every other week)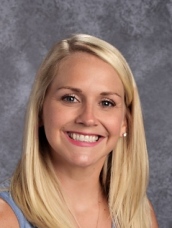 Hello! My name is Collier Jones, and I grew up in Athens, GA. I attended Auburn University where I received a degree in Early Childhood Education. War Eagle! This will be my 15th year at Daniel Pratt Elementary School. I taught third grade for two years and six grade for six years. This is my sixth year teaching fourth grade. I am so excited! We can't wait to have a great year!
Auburn University 2003-2007 Bachelor of Science in Early Childhood Education
Auburn University Montgomery 2010-2012 Graduate Program to Specialize in Reading
2021-2022 Orientation Powerpoint
clorox/lysol wipes

individually wrapped snacks

personal dictionary

HP 60 black and color ink for printer

colored copy paper

construction paper

magic erasers

band-aids

scented plug ins

masking/packing tape

batteries