Courses Taught:
3rd and 4th Grade Virtual Reading Language Arts and Math, Science, and Social Studies
Please add the following course in Schoology. This is for my homerooms.
3rd grade-SFRW-F79V-N3M7D
4th grade- WV8P-WW6J-XD4S8
Please let me know if you are unsure which homeroom you are in.
Parent access codes for Schoology are currently not working. I will let you know when this problem is fixed.

Please make sure you have connected to Remind 101 and Class DOJO.
4th grade remind please text @cb9ea6 to the number 81010
3rd grade remind please text @4kcg87to the number 81010
Please log in to Schoology each morning to find your assignments for the day.
Mrs. Junco and I both use Class Dojo to monitor our classroom discipline. Negative points result in consequences and positive points earn rewards. This is a great way to monitor behavior since parents can link with us and keep track of their child's points as they earn or lose them. Students, who fail to follow school rules, as stated in the handbook, can receive demerits or receive an office referral. Office referrals go to the principal and assistant principal for review and they will make a final decision on the consequences of the behavior. Parents will then be notified.
Log into Schoology by 8:00 am.
Your teacher will schedule group meetings and one-on-one work times.
Mrs. Junco and Mrs. Jones will have a planning period from 8:40-9:20 each day. This would be a great time for you to schedule your PE.
Try to schedule your snack time around 2:30.
Your teachers will be available until 4:00 pm.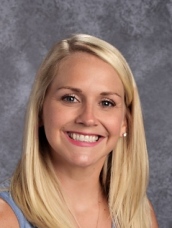 Hello! My name is Collier Jones, and I grew up in Athens, GA. I attended Auburn University where I received a degree in Early Childhood Education. War Eagle! This will be my 13th year at Daniel Pratt Elementary School. I taught third grade for two years and six grade for six years. This is my fifth year teaching fourth grade. I am so excited! My husband, Bo, and I were married on June 6, 2009. We welcomed our sweet little boy, Winn, on August 20, 2011. In June of 2015 , we were blessed with a little girl, Millie Hayes. Life is great, and we can't wait to have a great year!
Auburn University 2003-2007 Bachelor of Science in Early Childhood Education
Auburn University Montgomery 2010-2012 Graduate Program to Specialize in Reading
Please make sure students have the following at home:
1.) Device with access to the internet.
2.) Notebook paper and graph paper.
3.) Pencils
4.) Crayons
5.) Scissors
6.) Glue
7.) Ruler
****A well lit area that allows them to use their device, read, and write.