4th Grade Math/Science/History
Courses Taught:
4th Grade Math/Science/Alabama History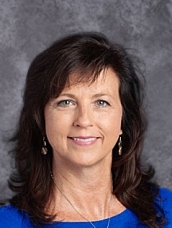 May 18 - May 22, 2020

I need a list of everyone in our class that has internet available. Please email me: Carol.prater@acboe.net. Join Google Classroom if possible.
Websites: www.reflexmath.com www.prodigy www.mobymax www.brainpop username: DPES123 Password: eagles
Monday

Tuesday

Wednesday

Thursday

Friday


M

A

T

H

You need to get 3 green lights on Reflex even if you have 100% then go to the Prodigy web page and continue your progress. I will be checking for the green lights on Reflex.

Google Classroom

Go to the "step up lesson 7." You can either solve the problems the way the book is showing you with the models or you can solve the problems any other way you choose as long as you get the correct answers. How do you know if you are correct? Check using a calculator or get a parent to check your work.

It's all about the beans!

My can of Bush's Country Style Baked Beans is 5 1/2 inches tall. Find out how tall you are in inches. Then see how many of my cans of Baked Beans it would take to equal your height. Have fun!




I want to know your real thoughts so that I can become a better teacher for next year.

Please answer the following questions.

1) Your favorite part of Math is:

2) What was the hardest part of Math:

3) What was the easiest part of Math:

4) Tell me 3 things you learned in my Math class:

5) What was something you learned in my Math class that made you feel proud of yourself?

6) What was something I did that helped you learn Math?

7) What advice would you give incoming 4th graders to my Math class?

8) What is an idea for me to try so that I can be a better Math teacher?

9) Give yourself a hug from me and tell yourself that Ms. Prater loves you, misses you and she is so happy she got to know you this year!

10) Make 2020 a "Win-Win."


Nothing today

Report Cards are mailed home.

Science

Send me a weather report of what the weather is like today.

Send me the name of the tropical storm in the Atlantic Ocean right now.

My Baked beans say there are 160 calories per serving. The label also says that a serving size is 1/2 cup. Then, the label says there are 6 servings in this can. How many calories will I consume if I eat the whole can by myself?

This is your opinion. There is no right or wrong answer. Please send me a list of your top 5 - 10 things we did in Science this year. You may flip back through your book to get ideas but remember some of the things we did were not in our book.

Land forms, Earth's layers, Earth's features, Force, Motion, Forms of energy (sound, light, kinetic, electrical, magnetic, potential,) Animals, human body, electricity, floating the boats, floods, houses, constructing your land form.... )

Have a happy, safe summer break!

Alabama
History




Other Important Information
*This is what will be covered IN CLASS. Please remember it is a plan and not set in stone because the plan can change for a number of reasons.
Education
I have an undergraduate B.A. degree in Elementary Education which I received from Huntingdon College in Montgomery, Al. My M.A. degree is from the University of Alabama in Birmingham in the field of English Language Learners, (ESL/ELL) and I am certified K-12. My teaching experiences cover 17 years and three states. I graduated from high school here in Prattville and I love having the opportunity to teach in the Autauga County School system.
Personal Bio
I am blessed to have four wonderful children (all over the age of 18), a beautiful daughter in law and 3 precious grand babies. I love being outdoors, exercising and taking care of my horse, Maximus. I attend First United Methodist Church in Prattville.
Thank you for the opportunity to teach your child. We will have an amazing year filled with opportunities to explore and discover all we can about Math, Science and Alabama History. I will often ask for donations in the form of specific supplies so that we can have lots of hands on learning experiences.