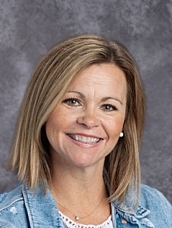 Mrs. Marks' First Grade

Schedule 2022-2023

8:00-8:25 Homeroom/Character Education

8:25-11:10 Language Arts/Reading

11:18-11:41 Lunch

12:00-12:10 Read Aloud

12:10- 12:25 Calendar/Math

12:25-1:05 PE

1:10-1:55 Math/Math Rotations

1:55-2:10 Snack

2:10-2:30 Science/Social Studies

2:40-3:00 Dismissal
My name is Amy Marks and I teach first grade at Daniel Pratt Elementary. This is my 18th year teaching and my 17th year at Daniel Pratt Elementary. I am very happy to be here. I have received my bachelor's degree from Auburn University in Montgomery, as well as my master's degree in Reading Education. I live in Prattville with my husband Chris and two boys, Collier 12, Mason 9! I'm very energetic about teaching and I look forward to growing and learning with your child everyday this year.
Mrs. Finch's Call Out Message
Wish List 2022
Clorox Wipes

Spray Disinfectant

Paper Towels

Kleenex

Gallon Size Ziploc bags

Bag of Starburst

Small toys for Treasure Box

Glade Plug-ins
This week in Reading…
o Phonics Skills: long a(a_e), y sound, v sound in words
o High Frequency Words: she yes were for out
o Grammar: Imperative Sentences (gives a command)
o Spelling: came tame bake shade cape late rake shake made game
Grades this Week:
Spelling Pre-test-Tuesday
Spelling Test-Thursday
Word List-Thursday
This week I will begin taking a Spelling pretest on Tuesdays. If your child makes a 100 on the Spelling Pretest on Tuesday, they will not be required to retake the test on Thursday. Please check binders daily.
**Please make sure your child brings their Reading (D.O.T. binder) home every night and to school.
**Our Library day is Tuesday! Please bring library books to school each day.
This week in Math…
Unit 4 Place Value
o Skills in Unit 4: tens/ones place value, greater than/less than, 10 more, 10 less, 1 more, 1 less
o
**Please help your child practice counting and addition and subtraction facts to 20 at home.
Important Dates

November 18- "Friendsgiving"

November 21-25 Thanksgiving Break

December 2- Music Program @ 1:30 in lunchroom