Special Education Teacher
Courses Taught:
1-6 Self Contained Special Education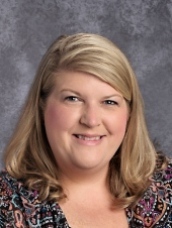 Please contact me if you need info to access digital learning resources.
www.n2y.com Click on the 3 stacked lines , click login, click student.
Enter username and pw
www.mobymax.com/signin/mrsamanda#
Choose your childs name and their personalized picture images to login.
Education
Graduated from Prattville High School in 2003
Bachelor's Degree in Early Childhood Special Education from Auburn Montgomery in 2008
Master's Degree in Collaborative/K-6 from Auburn Montgomery in 2012
Experience
This is my eleventh year teaching and I love it. I truly can't imagine enjoying any other profession as much as I do teaching. I enjoy learning from and with my students! I completed my internship at DPES and was blessed to start my career here the following August. DPES is home to me.
---
Bio
* Progress, not Perfection!*
I moved to Prattville when I was in 8th grade, attended PJHS, and graduated from PHS in 2003. On June 16, 2012, I got married to my wonderfully supportive husband, Josh, and became a step-mom to Branden. In March 2014, our sweet girl, Palmer, joined our family! Lily Claire completed our family in October of 2018. I also have a timid fur baby named Max and Palmer has a sweet kitty named Sadie. I love road trips and a calming day at the beach. I also enjoy crafting and making things for class.