Courses Taught:
Math,

History,Science
8:00- 8:25 Homeroom/Char. Ed/Breakfast
8:25-9:25 Math Block I
9:25-10:05 PE
10:05-10:20 Snack
10:20-10:35 Math Block I (Continued)
10:35- 11:45 History/Science Block 1
11:45-11:55 Class change
11:55-12:17 Math Block II
12:17-12:42 Lunch
12:42-1:35 Math Block II (Continued)
1:35-2:40 History/Science Block II
2:40- 3:05 Wrap Up/Dismissal
Important Dates to Remember:
Character Trait: Caring
November 9: End of 1st nine weeks
November 11: Veteran's Day--No School
November 18: Report Cards Issued
November 23-24: e-Learning Days
November 25-27: Thanksgiving Holidays
December 16: Progress Reports
December 23- January 4: Christmas Holidays
January 5: School Resumes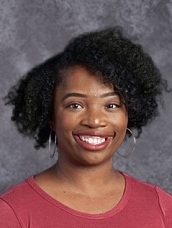 Open House Information/Bradley and Kemp Policies and Procedure
E-Learning Day Information/Videos
BELOW YOU WILL FIND ALL OF THE DATES FOR THE STATES AND CAPITALS TESTS:
This time, students will have to LOCATE the states on a blank map. Students will need to be familiar with the state abbreviations for all 50 states. We will continue to test by region, adding a new region each time we test.
ALL OF THE STATES/CAPITALS TEST WILL BE LOCATED ON A BLANK MAP
Southeast Region Test: September 25 (TAKEN)
Southeast and Northeast Region: October 16
Southeast/Northeast/Midwest: November 6

Southeast/Northeast/Midwest/RockyMountains: December 2
All 50 States and Capitals (Pacific and Southwest): December 16

*Pacific and Southwest will be added to final test*
Here is the link to the video we watched in class:
Multiplying Decimals
Monday- Multiply Decimals by 10, 100, or 1,000/HW given

Tuesday- Multiply Decimals by 10, 100, or 1,000/HW given
Wednesday- VETERANS DAY- NO SCHOOL
Thursday- Decimal Number Sense/HW given
Friday- Decimal Number Sense
Reflex Math
Students will need to log in to Reflex Math and earn 3 GREEN LIGHTS each week. This will help your child review learned multiplication facts.
THIS IS NOT AN OPTION! I will check weekly for student progress.
Teacher Username: abradle3
Select your class.(Block I or Block II)
Find your name.
Password: (will be different for each student. Will be written on index card)
Prodigy Math Information:
Students may get on Prodigy AFTER they have reached 100% completion of Reflex.
To set up an account:
1. Go to www.prodigygame.com/play
2. Click New Student/ New Player
3. Enter Class Code:
Block I: 9CFB8F9
Block II: 1CE1959
**OUR PASSWORD IS SNICKERS*
European Settlements
Monday- Northwest Passage/ Explorers Test
Tuesday-
Wednesday- VETERANS DAY- NO SCHOOL
Thursday- Roanoke and Jamestown
Friday- Roanoke and Jamestown

Chapter 1: Properties of Matter
Monday-
Tuesday- Chapter 1 Test

Wednesday- VETERANS DAY- NO SCHOOL

Thursday-
Friday-

ONLINE HOMEWORK ASSIGNMENTS
Students will have homework assignments that are both online and in the science book. To log in online, please visit
www. pearsonrealize.com
Username: firstname.lastname (jane.doe)
password: pass4321
**THIS INFORMATION IS ALSO WRITTEN IN THEIR SCIENCE BOOK**
My name is Alanna Bradley and I am your new 5th Math, Science, and History teacher. I am so blessed to have an opportunity to teach at Daniel Pratt Elementary and to teach your child. I grew up in the Birmingham area and I currently reside in Montgomery, AL with two cats, Dash and Dixie. I am a graduate of Alabama State University with a Bachelor's Degree in Political Science. GO HORNETS!! I also received my Master's Degree in Elementary Education from The University of Montevallo. I am a highly qualified teacher and certified to teach grades K-6. Some of my favorite things: Snickers Bars, Chick Fil A, Coca-Cola, traveling, hand lettering, my family, my friends, and teaching 5th grade!!
I am really excited about this school year! Let's work together to make this a fantastic year!