4th Grade Reading/Language Arts Teacher
This Week's Skills:
PLEASE CHECK GOOGLE CLASSROOM
FOR ALL ASSIGNMENTS.
Code: jvdblfg
**Log into pearsonrealize.com
Username: firstname.lastname
Password: dpes1234
We will being using this in the coming weeks, so play around with it. :)
Brain Pop Code:
dpes123
eagles

Courses Taught:
Reading/English/Language Arts 4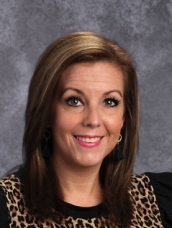 Also on Google Classroom:
Work for the Week of April 6- April 10:
Work on Lexia, Reflex, and Prodigy for at least 15-20 minutes a day.
Work of Week of April 13- April 17
Each week will read our stories and complete our skills through pearsonrealize.com. Please to to pearsonrealize.com Click on Reading Street "To Do" (right corner). Complete the lessons throughout the week. When you open lessons there are different tabs at the top. Make sure you are clicking on all the tabs.
Weekly Assignments:
Unit 5 Week 2 Day 1- Click on the activity. Look at the top: There are 2 tabs: "Get ready to Read: and "Read Comprehend". Do both.
Unit 5 Week 2 Day 2- Read and comprehend- Vocabulary Activities, Journal Word Bank, and Main Selection etext.
Unit 5 Week 2 Day 3- Get Ready to Read, Read and Comprehend, and Language Arts
Unit 5 Week 2 Day 4- Get Ready to Read and Read and Comprehend
Unit 5 Week 2 Day 5- Read and Comprehend.
Complete the weekly test on Friday.
8:00-8:10 Homeroom/Character Education
8:10-8:40 Reading-Whole Group
8:40- 9:00 Reading- Small Group
9:00-9:45 Planning/P.E.
9:45-10:25 Reading- Small Group continued
10:25-11:20 Grammar/Spelling/Writing
11:20-11:25 Change Classes
11:25-11:44 Reading- Whole Group
11:44-12:07 Lunch
12:07-12:30 Reading- Whole Group
12:30-1:30 Reading-Small Group
1:30-2:30 Grammar/Spelling/Writing
2:30-2:45 Snack
2:45-3:00 Clean Up/Pack Up
3:00 Dismissal
Students can pick up their belongings on Wednesday, April 8th from 8-10 am!
4th Grade Only at this time!
*Please bring all textbooks and library books at this time!

Yearbook Orders until April 13th!
Online Only!
yearbookordercenter.com our school code is 859.
I am a mother to two boys. My oldest is 11 (6th grade) and my youngest is 9 (4th grade). They are both attending Daniel Pratt with me. This is my 17th year teaching. I have taught 3rd for 15 years, 2nd grade last year, and moving up to 4th grade this year! I have previously taught in Montgomery County Public Schools before transferring to Autauga County. I am excited for this school year and can't wait to see what all it brings!
Bachelor Degree from Auburn University Montgomery in Elementary Education (certified birth-6th grade)
Master's Degree from Auburn University Montgomery in Elementary Education