Courses Taught:

Second Grade Self-Contained-All Subjects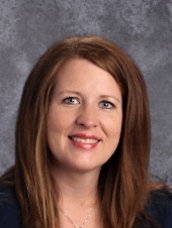 What's Happening this Week
Language Art Skills:
Reading- Main Idea and Details
Grammar: Contractions
Spelling: augh, aw, au, al
Math Skills:
Telling Time- Half Past
Science/Social Studies:
Science- Simple Machines
Test Information:

Thursday:
Reading- The Signmaker's Assistant Skills Test

Math- Timed Subtraction Test ( not graded graded)
Reading- The Signmaker's Assistant Vocabulary Test
Grammar- Contractions Test
Spelling- Augh, aw, au, al Spelling Test
March

March 18th- Report Card Day
March 19th- Wear Purple to celebrate citizenship
March 20th- NO SCHOOL
March 23rd-March 27th- Spring Break (No School)

IMPORTANT ANNOUNCEMENTS
*Please note that DPES will be closed from March 20th to April 6th.
**The P'zazz field trip that was scheduled for April 2nd has been cancelled. All money will be refunded for this field trip. Please be patient as we work diligently to issue that refund to you.
About Me
I graduated from Auburn University at Montgomery in May, 2003. I received a B.S. degree in Childhood Education and I am highly qualified teacher. I completed my Master's Degree in Elementary Education from Troy University in May 2005. I grew up in Prattville and graduated from Prattville High School. I am married my best friend, Jason, 2 years ago. We just welcomed our new bundle of joy, Mary Collins, into our family this past year. She is so much fun and we just love being parents. I taught third grade for four years. This is my 13th year teaching 2nd grade and absolutely love it! I am looking forward to a fabulous year!
Mission For The Class
I feel that children learn best when they are placed in a developmentally appropriate learning environment. I will accommodate my lesson plans to meet every child's individual learning styles. A child should be provided with engaging and motivational activities to help each child strive to meet their learning potential. Children need to be placed in a positive environment to feel successful. It is my goal to provide a caring and nurturing learning environment for my students.