ESL - English As A Second Language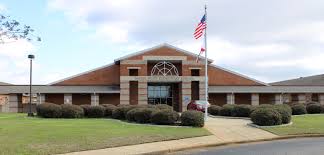 Phone Number: (334) 361-6400
ESL EXT: 20011
Numero de telefono: (334) 361-6400
Numero de extencion: 20011
전화 번호: (334) 361-6400
내선 번호: 20011
电话号码 / 電話號碼 : (334) 361-6400
分机号码 / 分機號碼 : 20011
Numéro de téléphone: (334) 361-6400
numéro de poste: 20011
IMPORTANT SCHOOL DATES 2020-2021
09/08/2020 First Day of School, Primer dia de escuela, 학교 첫날, 上学第一天 / 上學第一天, Premier jour d'école
09/18/2020 e-Learning day, dia de aprendizaje virtual,

가상 학습의 날,

虚拟学习日,

journée d'apprentissage virtuel
10/02/2020

e-Learning day, dia de aprendizaje virtual,

가상 학습의 날,

虚拟学习日,

journée d'apprentissage virtuel
10/14/2020 Fire Drill, Simulacro de incendio, 소방 훈련, 消防演习 / 消防演習 , Exercice d'incendie
11/11/2020 Tornado Drill, Simulacro de tornado, 토네이도 드릴, 龙卷风钻, Foret tornade
11/23/ - 11/24/2020

e-Learning day, dia de aprendizaje virtual,

가상 학습의 날,

虚拟学习日,

journée d'apprentissage virtuel
12/09/2020 Gas Leak Drill, Simulacro de fuga de gas, 가스 누출 드릴, 漏气钻, Foret de fuite de gaz
12/21 - 12/22

e-Learning day, dia de aprendizaje virtual,

가상 학습의 날,

虚拟学习日,

journée d'apprentissage virtuel
01/13/2021 Intruder Drill, Simulacro de intruso, 침입자 드릴, 入侵者演习 , Perceuse d'intrus
02/10/2021 Fire Drill, Simulacro de incendio, 소방 훈련, 消防演习 / 消防演習 , Exercice d'incendie
03/10/2021 Tornado Drill, Simulacro de tornado, 토네이도 드릴, 龙卷风钻, Foret tornade
03/29 - 03/30/2020

e-Learning day, dia de aprendizaje virtual,

가상 학습의 날,

虚拟学习日,

journée d'apprentissage virtuel

04/14/2021 Gas Leak, Simulacro de fuga de gas, 가스 누출 드릴, 漏气钻, Foret de fuite de gaz
05/12/2021 Fire Drill, Simulacro de incendio, 소방 훈련, 消防演习 / 消防演習 , Exercice d'incendie
06/04/2021 Last Day of School, Ultimo dia de escuela, 학교 마지막 날, 在学校的最后一天, Dernier jour d'école
9/23/2020
ESL Parent Meetings @ 8:30am-1:00pm
09/24/2020
ESL Parent Meetings @ 8:30am-2:00pm
09/25/2020
ESL Parent Meetings @ 10:30am-2:00pm
09/28/2020
ESL Parent Meetings @ 8:30am-2:00pm
09/29/2020
ESL Parent Meetings @ 8:30am-1:00pm
09/30/2020
ESL Parent Meetings @ 8:30am-2:00pm
10/01/2020
ESL Parent Meetings @ 8:30am-2:00pm
与父母会面以英语为第二语言计划
09/23/2020 - 09/25/2020
09/28/2020 - 09/30/2020
10/01/2020
If you need an interpreter for ESL reasons, you may contact the interpreter for the language needed and schedule an appointment.
Reunion con los padres sobre el programa Ingles como segundo idioma
09/23/2020 - 09/25/2020
09/28/2020 - 09/30/2020
10/01/2020
Rencontre avec les parents sur le programme d'anglais langue seconde.
09/23/2020 - 09/25/2020
09/28/2020 - 09/30/2020
10/01/2020
Meet the ESL/Director, The Counselor, The ESL Aide, & Interpreters
ESL Specialist/Teacher > Mrs. Christina Thurman

Contact List
Contact Name
Department
Job Title
Thurman, Christina
District
EL Specialist

ESL Aide > Jazmin A. Quintero Guzman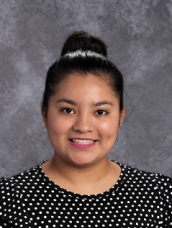 4th - 6th Grade Counselor > Mrs. Kaylyn Walker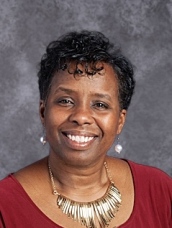 Silvana Cureton (French) (334) 590-6005

Jinny Kim (Korean) (253) 306-9696

Yankee McKinnon (Chinese) (904) 318-0168

Gloris Perez-Joyce (Spanish) (334) 717-3356
If you need to communicate with a parent who knows little to no English, you may contact an interpreter from the list provided to interpret your meeting, call, message, letter, school flyer and/or email. If the interpreter is not available, you may try to use Language Line. The instructions for Language Line are provided below.