ESL - English As A Second Language
IMPORTANT SCHOOL DATES 2020-2021
11/23/ - 11/24/2020

e-Learning day, dia de aprendizaje virtual,

가상 학습의 날,

虚拟学习日,

journée d'apprentissage virtuel
12/09/2020 Gas Leak Drill, Simulacro de fuga de gas, 가스 누출 드릴, 漏气钻, Foret de fuite de gaz
12/21 - 12/22

e-Learning day, dia de aprendizaje virtual,

가상 학습의 날,

虚拟学习日,

journée d'apprentissage virtuel
01/13/2021 Intruder Drill, Simulacro de intruso, 침입자 드릴, 入侵者演习 , Perceuse d'intrus
02/10/2021 Fire Drill, Simulacro de incendio, 소방 훈련, 消防演习 / 消防演習 , Exercice d'incendie
03/10/2021 Tornado Drill, Simulacro de tornado, 토네이도 드릴, 龙卷风钻, Foret tornade
03/29 - 03/30/2020

e-Learning day, dia de aprendizaje virtual,

가상 학습의 날,

虚拟学习日,

journée d'apprentissage virtuel

04/14/2021 Gas Leak, Simulacro de fuga de gas, 가스 누출 드릴, 漏气钻, Foret de fuite de gaz
05/12/2021 Fire Drill, Simulacro de incendio, 소방 훈련, 消防演习 / 消防演習 , Exercice d'incendie
06/04/2021 Last Day of School, Ultimo dia de escuela, 학교 마지막 날, 在学校的最后一天, Dernier jour d'école
Virtual Learning Days
Monday, January 11 - Friday, January 22, 2021
Traditional ESL Class
We will have ESL class every Tuesday and Thursday.
Every class will be about 30 minutes.
ESL Class Schedule
3rd grade: 8:15 am – 8:45 am​
​4th grade: 10:00 am – 10:30 am
5th grade: 11:10 am – 11:40 am
6th grade: 11:45 am – 12:15 pm​
2nd grade: 12:45 pm – 1:15 p.m.​
1st grade: 1:20 pm – 1:50 pm​
Virtual ESL Class
We will have ESL class every Monday and Wednesday.
Every class is about 30 minutes to 1 hour long.
Monday​
1st and 2nd grade: 11:30 am – 12:00 pm​
3rd grade: 10:30 am – 11:00 am ​
4th, 5th, and 6th grade : 9:00 am – 10:00 am​
Wednesday​
1st and second grade: 11:30 am – 12:00 pm​
3rd grade: 10:30 am – 11:00 am​
4th, 5th, and 6th grade: No Class​
If you need an interpreter for ESL reasons, you may contact the interpreter for the language needed and schedule an appointment.
Dias de Aprendizaje Virtual
Lunes, 11 de Enero a Viernes, 22 de Enero del 2021
Journees D'apprentissage Virtuel
Du Lundi 11 Janvier au Vendredi 22 Janvier 2021
We will have after-school tutoring every Tuesday beginning October 12, 2020 from 3:05 p.m. - 4:05 p.m. Parents, please make sure to pick up your children on time. Thank you so much! Please e-mail us if you any questions or concerns.
After School Tutor/Teacher
1st Grade: Devan Stewart
2nd Grade: Tina Colvin
3rd Grade: Julie Stewart
4th Grade: Kena Smyth
5th/6th Grade: Alanna Bradley
4th/5th/6th Grade Newcomers: Carol Prater
Virtual Tutoring: Sarah Johnson
Meet the ESL/Director, The Counselor, The ESL Aide, & Interpreters
ESL Specialist/Teacher > Mrs. Christina Thurman

Contact List
Contact Name
Department
Job Title
Thurman, Christina
District
EL Specialist
E-Mail: christina.thurman@acboe.net

ESL Aide > Jazmin A. Quintero Guzman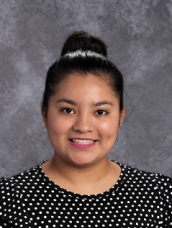 4th - 6th Grade Counselor > Mrs. Kaylyn Walker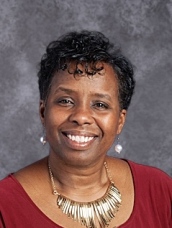 Silvana Cureton (French) (334) 590-6005

Jinny Kim (Korean) (253) 306-9696

Yankee McKinnon (Chinese) (904) 318-0168

Gloris Perez-Joyce (Spanish) (334) 717-3356
If you need to communicate with a parent who knows little to no English, you may contact an interpreter from the list provided to interpret your meeting, call, message, letter, school flyer and/or email. If the interpreter is not available, you may try to use Language Line. The instructions for Language Line are provided below.