Courses Taught:
Math, History, Science
7:45-8:00 Lockers and Homeroom
8:00-9:30 Math Block 1
9:30-10:30 History/Science Block 1
10:30-11:30 Break, Bathroom, PE, Planning
11:30-12:30 History/Science Block 2
12:30-12:50 Lunch
12:50-1:20 History/Science Block 2
1:20-2:50 Math Block 2
2:50 Dismissal
My Experience
Five Points Elementary School in LaFayette, AL 1995-1997 4th-7th grade
Millbrook Middle School in Millbrook, AL 1997-2000 6th grade
Halcyon Elementary School in Montgomery, AL 2000-2002 6th grade
Millbrook Middle School in Millbrook, AL 2002-2004 6th grade
Alabama Department of Education Math Specialist in Montgomery, AL 2005-2006
Daniel Pratt Elementary School in Prattville, AL 2006-present
My Education
Monroe County High School in Monroeville, AL 1987
BA in Psychology from Auburn University in Auburn, AL 1991
MEd in Elementary Education from Auburn University in Montgomery, AL 1994
EdS in Elementary Education from Troy University in Troy, AL 2016
All About Me
My personal motto is "Dream Believe Succeed".
I took an oath many years ago to cultivate young minds to believe that anything is possible and all dreams are attainable. It is my duty to create a learning environment that will inspire all students to commit their God given gifts & talents, skills, and efforts to academic excellence. Throughout our year together, we will improve our work ethic, responsibility, organization, life skills and academics. My goal is to make school fun but I hold each child accountable with high expectations.
Outside of school, I treasure my supportive family and faith that see me through each day. I live on Lake Jordan with my wonderful husband, Dan McKinley (USAF, Ret). We enjoy traveling and spending time with our four kids: Jordan (28), Colton (25), Sydni (24), and Wil (21) and our precious granddaughter, Savannah (6).
My life verse: Isaiah 40:31
ATTENTION: All grades are due May 15 at 3 pm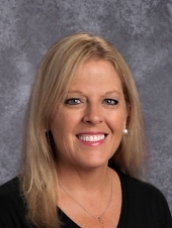 Classroom Management Plan