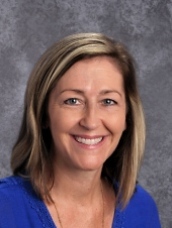 4th & 5th Grade Resource Teacher
You will find useful links if you scroll down my website page!
Please click the Schoology Link below:
Magical Resources from Mrs. Bowles
Courses Taught:
4th & 5th Grade Reading, Math, Social Skills & Behavior
Attention parents: Remember to sign up for INOW, Notify Me, and Remind 101 of your child(ren)'s teachers so you are included on everything involving your child(ren) here at DPES.
Please do not hesitate to contact me using the form above or email me directly if you have any questions, suggestions, or concerns.
Mrs. Bowles :)
dawn.bowles@acboe.net
334-361-6400
I am happy to call Prattville my home for the past 29 years. I have been married to my wonderful husband Bart for 28 years. We have 2 children, Caroline (Pharmacy student at Auburn University) and Clayton (Freshman at Southern Union). We have an orange cat named Tiger (makes me ready for Auburn football--War Eagle!). I enjoy jogging & walking, organizing, reading, bicycling, and vacationing. We love to go on vacation as a family, especially the beach, the mountains, state parks, and Disney World in our camper. You can see my love for Disney in our classroom.
I hope your child feels confident and happy while learning at school. I strive to be a positive influence in students' lives as I teach them academic skills as well as important life skills. I am excited about teaching your precious child! :)
Auburn University at Montgomery- Collaborative Master's Degree (K-6) - 2013
Auburn University- BS- Interior Environments- 1993
***Played Xylophone in the Auburn University Marching Band**** War Eagle !!!
This is my tenth year teaching, and I am thrilled to be working at DPES! I look forward to 2022-2023 being another fantastic year teaching your precious child. I am very fortunate to call DPES my work family. I have had a wonderful experience as a parent of 2 children who have attended DPES, and we have LOVED this school!
Go Eagles!!!
Small Items for my Disney Dollar store (My students shop 3 times per school year with Disney Dollars they earn by doing a good job each time they are in my classroom for resource time)- chips, sodas, fruit snacks, candy, pencils, cars, stuffed animals, bandanas, playdoh, frisbees, etc.

Glade Refills (Hawaiian Breeze)
Kleenex
Clorox Wipes

Jolly Ranchers, peppermint, dum dum suckers, skittles, m & m's
Bring smiles to class! A good attitude goes a long way! :)